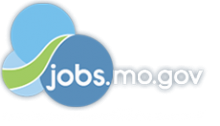 Job Information
Honeywell

Mechanical Engineer II - Final Electrical Assembly

in

Kansas City

,

Missouri
The future is what you make it.
When you join Honeywell, you become a member of our global team of thinkers, innovators, dreamers, and doers who make the things that make the future. Working at Honeywell isn't just about developing cool things. That's why all of our employees enjoy access to dynamic career opportunities across different fields and industries.
Are you ready to help us make the future?
Honeywell's Federal Manufacturing & Technologies business manages the U. S. Department of Energy's Kansas City National Security Campus in Missouri and New Mexico, manufacturing sophisticated mechanical, electronic, and engineered-material components for our nation's defense system. Honeywell is on the leading edge of supplying engineering and manufacturing expertise for our nation's defense and national security. Visit kcnsc.doe.gov for more information about working for Honeywell at the Kansas City National Security Campus.
Summary:
A team in the Final Electrical Assembly area is looking for a mechanical product engineer to support the build and testing of a final assembly.
Duties and Responsibilities:
Applies mathematical, physical science, and advanced engineering technologies in accomplishing engineering objectives.

Exercises considerable latitude in determining technical objectives of assignments.

Conducts research and development experiments to resolve complex engineering and quality problems involving

highly technical and scientific methods.

Writes technical reports on results and conclusions drawn from experiments conducted and incorporates findings in formal specifications.

Participates in establishing operating procedures on new products and components.

Originates refines and releases manufacturing or inspection work directions.

Performs technical support functions to achieve quality, delivery schedules, and cost objectives.

Defines and recommends new designs, design changes, and alternate designs of instruments, test equipment, tooling, gauging, and equipment.

Collaborating with external and internal organizations, including design agencies and quality, as needed to determine the acceptability of processes and materials.

Research, apply, and develop innovative methodologies and technologies to resolve processing and design problems.

Responsible for strategic technical support that may involve longer range and/or complex business objectives in field of expertise.

Conducts activities in a safe and healthy manner and works in accordance with established HS&E requirements to ensure the protection of employees, the public, and the environment
You Must Have:
US Citizenship in order to obtain and maintain required US Dept of Energy "Q" level security clearance.

Bachelor's degree in Mechanical Engineering from an accredited engineering program, or a Bachelor of Science degree in Physics from an accredited program.

Two (2) or more years of experience in Engineering or technical activities, such as manufacturing, inspection processing, or tool design.
We Value:
Experience with electronic assembly engineering responsibilities.

Advanced degree in Mechanical Engineering or Physics preferred.

Mechanical Engineer preferred but will consider disciplines.

Excellent written, oral, and presentation communication skills and the ability to effectively listen and lead.

Experience in the development and production of nuclear weapon components and/or systems, familiarity with NSC capabilities and technologies, and a high level of knowledge of weapons currently in the US nuclear stockpile.

Proven ability to accurately and appropriately represent KCNSC to external partners and customers and other government agency representative.

Proven ability to work effectively on a diverse team in a matrix management structure.
Honeywell is an equal opportunity employer. Qualified applicants will be considered without regard to age, race, creed, color, national origin, ancestry, marital status, affectional or sexual orientation, gender identity or expression, disability, nationality, sex, religion, or veteran status.