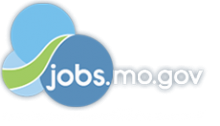 Job Information
Goodwill of Western Missouri and Eastern Kansas

Operations Coordinator

in

Kansas City

,

Missouri
Summary/Objective Reporting to the Sr. Project Manager, the Operations Coordinator is responsible for overseeing facilities occupied by the Agency and supporting Agency efforts that focuses on process compliance and improvements. This position assists other project managers and leadership in completion of tasks.
Essential Functions
Reasonable accommodations may be made to enable individuals with disabilities to perform the essential functions.
• Establish contracts and pricing and ensuring proper maintenance and serving as primary liaison with utilities and local government agencies, such as fire, police, health and safety agencies.
• Manage relationships with Agency vendors including obtaining estimates/bids for repairs at the property. Collect and file insurance, permit and licensing paperwork on all contractors.
• Help manage lease agreements and contracts for Agency and Finance department.
• Review all operational invoices and ensure they are submitted for payment.
• Develop operations systems by determining product handling and storage requirements; develop, implement, enforce and evaluate policies and procedures; develop processes for receiving product, equipment utilization, inventory management and shipping.
• Analyze process workflow, employee and space requirements and equipment layout; implement changes.
• Assist the Project Manager in coordinating business openings, relocations, move-ins and dispositions
• Work closely with management team to set and/or implement policies, procedures and systems and to follow through with implementation.
• Facilitate communication between internal groups, internal functions, and outside suppliers/customers as necessary in support of the projects and various Agency efforts.
• Contribute operations information and recommendations to strategic plans and reviews; prepare and complete action plans; implement production, productivity, quality and customer-service standards; resolve problems; complete audits; identify trends.
• Communicate all operating policies and/or issues at department meetings
• Accomplish operations and organization mission by completing related results as needed.
• All other duties as assigned by the Sr. Project Manager
Work Environment
This job operates in an office environment. Remote work may be available. The role routinely uses standard office equipment.
Physical Demand The physical demands described here are representative of those that must be met by an employee to successfully perform the essential functions of this job. This is a sedentary role, some filing is required. The employee must have the ability to communicate verbally and apply active listening skills, lift up to 25 pounds, and bend and stand as necessary.
Job Description Operations Coordinator
Position Type/Expected Hours of Work/Travel
This is a full-time position. Office hours are generally Monday through Thursday, 8:00 a.m. to 5:00 p.m. and Friday 8:00 a.m. to 2:30 p.m., however some flexibility of the schedule is permissible with supervisor approval. As an exempt position, occasional night-time or weekend work may be required.
Bachelor's degree (or significant and relevant industry experience)

Three to 5 years management experience

Excellent client-facing and internal communication skills

Excellent written and verbal communication skills

Solid organizational skills including attention to detail and multitasking skills

Strong working knowledge of Microsoft Office
Competencies and Values
Every leader must demonstrate these competencies: Achieves:
• Accountability
• Initiative
• Mission Focused and Financially Aware
• Functional Expertise Develops:
• Collaboration/Builds Relationships
• Organizational Sills/Planning/Project Management
• Develop Self and Others
We allow our values to guide our actions:
• Lead: Everyone has value - Help them find it and celebrate it
• Grow: Learn constantly and strive continually to better ourselves
• Partner: Be good citizens, maximize the value of donations, and support sustainability
• Innovate: Always seek new and better ways to accomplish our mission
• One Agency: Work collaboratively to build a legacy from which future generations will benefit
All employees should be instilled with and demonstrate an appreciation of the value entrusted to us by the community through donated goods.
Goodwill of Western Missouri & Eastern Kansas has a rich, 125 year+ history. Everyone knows Goodwill for our thrift stores, but few know what Goodwill is really all about. The sale of unwanted items provides funds that stay local, helping us to support thousands of job seekers with barriers to employment. We believe in the Power of Work and are committed to helping people earn and keep jobs in the community. That's why 88¢ of every dollar Goodwill spends goes directly into our mission, not into shareholders' pockets.
Our agency is evolving. We're looking for new leaders and team members who want more than just a job.
Visit www.mokangoodwill.org to learn more about our agency.
Goodwill of Western Missouri & Eastern Kansas provides equal employment opportunities to all employees and applicants without regard to race, color, religion, national origin, sex, sexual orientation, gender identity, veteran status, age, disability or genetic information, and encourages people of all backgrounds to apply for available positions. Individuals needing accommodations to complete an application may contact Human Resources at 816.842.7425.
ID: 2020-8424
External Company Name: Goodwill of Western MO & Eastern KS
Street: 800 E. 18th Street