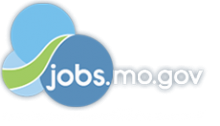 Job Information
CHEP

Operations Supervisor (1st Shift) -  Kansas City, MO

in

Kansas City

,

Missouri
Operations Supervisor (1st Shift) - Kansas City, MO
Job ID #:10637Location:USMOKansas City
Position Type:Regular Full-TimeEducation Required:Not Indicated
Experience Required:Not IndicatedRelocation Provided:No Relocation Offered
Job Category:OperationsBrand:CHEP
Brambles companies, including CHEP, help move more goods to more people, in more places than any other organisation on earth. Our 330 million pallets, crates and containers are continuously in motion, forming the invisible backbone of the global supply chain and the world's biggest brands trust us to help them transport their goods more efficiently, sustainably and safely. As pioneers of the sharing economy, Brambles created one of the world's most sustainable logistics businesses through the share and reuse of its platforms under a model known as 'pooling'. Brambles primarily serves the fast-moving consumer goods (e.g. dry food, grocery, and health and personal care), fresh produce, beverage, retail and general manufacturing industries. The Group employs more than 10,000 people and operates in over 60 countries with its largest operations in North America and Western Europe. For further information, please visitwww.brambles.com
Brambles and CHEP provide you unparalleled opportunities to advance and accelerate your career. You'll be joining an international growth organization with a pioneering, circular business model. You'll be working for a company that is changing the way goods get to market. You'll become part of an efficient and collaborative global team making a real contribution to a smarter, more sustainable future. For more on how Brambles growth companies can accelerate your career, visithttps://careers.brambles.com/
Position Description
Position Purpose
The Operations Supervisor is responsible for assisting the Plant Manager in managing total plant operations and delivering superior customer satisfaction by driving results and exceeding expectations in the key areas of safety, service, quality and cost.
Major/Key Accountabilities
Supervise the work of all production employees – oversees production and shipping schedules based on availability of raw and finished goods.

Provide hands-on leadership as a supervisor, responsible for mentoring and coaching all employees and working through employee relations issues.

Support plant administration to ensure compliance to established policies

Responsible, in consultation with Plant Manager, for the cost and yield performance of the Plant in partnership with the overall P&L of the Plant.

Support cost control initiatives and process control within the Plant.

Review operations activities, including local transportation activities, to maintain compliance with all Federal, State and local laws (OSHA, DOL, DOJ, EPA, FD)

Drive Safety improvements (Zero Harm) across the Plant

Ensure the consistent execution of all SOPs throughout the Plant in accordance with the PMS Commercial Organization, Global Supply Chain

Deliver best operational practices and cost efficiencies across the Plant while maintaining critical quality and raw material utilization standards that are necessary to maintain customer satisfaction and Plant profitability.

Ensure compliance through teamwork for all Standard Operating Procedures within the Plant

Identify Lean opportunities to effectively eliminate waste

In partnership with Plant Manager, provide leadership to Plant staff to effectively recruit, train, develop, evaluate, motivate, delegate and monitor their activities

Drive efficiencies in asset utilization through proper transportation scheduling, dispatch, & driver management while meeting customer expectations.
Measures
BIFR

Productivity/throughput

Production yield

Asset utilization

Profitability to budget

Regulatory Compliance

Inventory reconciliation

Direct Cost Metrics
Scope
1 location

0 direct reports

30-100 indirect report
Challenges
Working independently

Working across and within the matrix

Provides hands-on leadership as a working supervisor
Key contacts
Internal:
Plant Managers, General Managers, Directors, HR, Department Heads
External:
Qualifications
Bachelors in Operations/Supply Chain -or- relevant experience in a related field

Six Sigma/Lean certification desirable
Experience
Prior experience in a plant supervisory role in an engineering or manufacturing environment

Familiarity with private fleet management/transportation is helpful

Strong customer focus orientation

Strong people management capability including non-exempt production workforce

Demonstrated success in delivering strong employee relations

Demonstrated ability to work cross-functionally

Experience managing safety performance and programs

Understanding of supply chain practices and metrics
Skills and Knowledge
Ability to manage people and motivate a team

Excellent problem-solving skills and strategic thinking ability
Languages
Required:
Desirable:
We're excited you're here to learn how we'll leverage our family of growth companies to accelerate your career. Brambles companies employ more than 14,500 people in over 60 countries, committed to connecting people to life's essentials, every day. Our people are shaping a smarter, more sustainable future by changing the way business makes, moves and sells goods in every corner of the world. We look forward to helping you become one of them.HTTPS://careers.brambles.com/
We are an Equal Opportunity Employer and we are committed to developing a diverse workforce in which everyone is treated fairly, with respect, and has the opportunity to contribute to business success while realizing his or her potential. This means harnessing the unique skills and experience that each individual brings and we do not discriminate against any employee or applicant for employment because of race, color, sex, age, national origin, religion, sexual orientation, gender identity, status as a veteran, and basis of disability or any other federal, state, or local protected class.
Individuals fraudulently misrepresenting themselves as [Brambles/CHEP/IFCO] representatives have scheduled interviews and offered fraudulent employment opportunities with the intent to commit identity theft or solicit money. [Brambles/CHEP/IFCO] never conducts interviews via online chat or requests money as a term of employment. If you have a question as to the legitimacy of an interview or job offer, please contact us at recruitment@brambles.com.