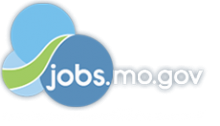 Job Information
Blount International, Inc.

Paint Line Tech MS IV - (WEEKEND)

in

Kansas City

,

Missouri
Paint Line Tech MS IV - (WEEKEND)
Apply now »
Date: Feb 1, 2021
Location: Kansas City, MO, US
Company: Blount International
Work Location: Kansas City, MO (Mfg Plant)
Functional Area: Manufacturing
Number of Openings: 1
Current Openings:
---
Blount International, Inc. has an exceptional opportunity.
We are committed to excellence in our people, products, performance, and profits. We believe our team members are the foundation of our Company's success, and we are committed to continuous improvement and learning, exceptional quality, connecting with our customer, and good relationships with our team members.
Location Address: Blount International, KC Manufacturing Plant, 4840 E 12th St, Kansas City, MO 64127
BUSINESS CONTRIBUTION:
The successful candidate will be resposible for running the Paint Line, which consist of a Paint Booth, Parts Washer, Cure Oven and Burn Off Oven. This individual will also be responsible for guiding and directing the Paint Line Team.
PRIMARY RESPONSIBILITIES INCLUDE, BUT ARE NOT LIMITED TO:
Report safety hazards

Follow evacuation / emergency procedures.

Understand and apply Hazard Communication Standard, Lockout/Tagout, machine guarding, bloodborne pathogens and confined spaces as applies to position.

Understand and use correct gloves, safety glasses, steel toe shoes, hard hats and hearing protection.

Demonstrate proper bending, lifting, pushing and pulling techniques

Ensure blade stamp information matches production order

Identify paint quality issues by performing visual inspections

Monitor paint thickness, adhesion and cure and make adjustment as necessary

Attend shift start up meetings

Lead / Attend area DMS meeting

Assist in keeping paint line running

Understand and maintain relationships with Heat Treat, Fusion, Quality Control, Maintenance, Straightening and Manufacturing

Shipping departments.

Set up the powder coating guns, booth and controls

Monitor the guns and booth and adjust as necessary

Monitor paint levels and add as needed

Clean reclaim system as needed

Clean and change filters as needed

Change color when needed

Startup and operate the entire paint line that includes the paint booth, wash system and cure oven

Perform titrations and pH checks to monitor the wash solution level in the washer and adjust accordingly

Monitor paint thickness of fixtures and burn paint off with a burn off oven as needed

Enter production numbers into SAP

Using FIFO move orders to and from the line

Oversee individuals loading/unloading product

Ensure hook burn off scheduled is followed

Keeps DMS board updated with production totals and records issues

Communicate with prior/next shift

Consult with Operators and Supervisors and Quality

Work Instructions

Paint Log- Track Part numbers, how many parts per the order

Tub Traveler Form- This keeps track of the work order and production numbers.
EDUCATION:
High school diploma or nationally reconized regionally accredited equivalent required.
SKILLS NEEDED (TECHNICAL AND BEHAVIORAL)
Technical Skills - Demonstrate Proficiency in basic math skills, chemical tesing, use of testing equipment (mil thickness gauge) and use of computer for data entry.

PC Skills - Outlook, SAP/ERP

Interpersonal Skills: - Core Competencies; Customer Focus, Flexibility, Good Relationships, Quality Commitment and Continuous Learning.

Demonstrate Proficiency with oral and written communication, listening, accuracy, conflict resolution, problem solving, decision making, project management, time management, organization, results orientation, creativity/innovation, stress tolerance.

Management/Leadership Skills: Action oriented, directing others, delegating, developing direct reports, influencing others, educating/mentoring others, conflict management, leading change, team building, and seting priorities.
AVAILABILITY:
Must be available to work onsite for the following shift(s):

Weekend Shift: 5:00 a.m. to 5:00 a.m., Friday - Sunday

Additional overtime may be necessary to support business needs, reasonable notice will be provided
ABOUT BLOUNT INTERNATIONAL, INC:
Blount is a global manufacturer and marketer of replacement parts, equipment, and accessories for consumers and professionals operating primarily in two market segments: Forestry, Lawn, and Garden ("FLAG"); and Farm, Ranch, and Agriculture ("FRAG"). Blount also sells products in the construction markets and is the market leader in saw chain and guide bars for chain saws. We also supply original equipment manufacturers (OEM) with cutting attachments.
Blount offers products under the brand names of OREGON®, Carlton®, Woods®, KOX, SpeeCo®, ICS®, Pentruder, and Merit. For more information, visit www.blount.com.
Blount will only employ those who are legally authorized to work. Any offer of employment is contingent on the successful completion of a background investigation and drug screen. It is the policy of Blount International to provide equal employment to all qualified persons without discrimination based on sex, race, color, religion, age, marital status, national origin, citizenship, disability, veteran status or any other status protected under law.
During the application process we will not ask for or collect any confidential, proprietary or sensitive personally identifiable information (e.g. date of birth; drivers license number; or credit card, bank account or other financial information) (collectively, "Sensitive Information"). If you submit any Sensitive Information, you do so at your own risk and we will not be liable to you or responsible for consequences of your submission. This notice should not be construed as an offer of employment or creating any terms of employment.