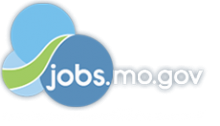 Job Information
US Engineering Company
Preconstruction Manager

in

Kansas City

,

Missouri
We're looking for our next
Preconstruction Manager – Innovations
In any given year, our people have a hand in installing, maintaining or operating hundreds of large mechanical systems – or supporting those that do. With each of those, there's a story that is affecting people's lives. That's a responsibility we take very seriously, and it's why we are driving innovation and disrupting the way people think about construction and facility service.
We Need Someone Like You
As a Preconstruction Manager, you will wake up every morning with the ability to manage project designs and budgets through the preconstruction phase, for projects ranging up to or beyond $20 million in mechanical value. Your oversight from inception through the preconstruction phase will make partners view you as a resource and want to work with you again and produce impressive financial results.
Your Typical Day Might Look Like This
You will generate and/or review engineering calculation by the design engineer.

You will serve as a resource for Project Managers and Field personnel on design issues throughout the duration of the construction phase, as needed.

You will generate budget estimates along with scope definition from incomplete design information.

You will update preliminary estimates until final design is complete. Identify and track scope changes as part of estimate updates.

You will in coordination with Project Controls and Operations teams, develop preliminary mechanical project schedules, soliciting input from the Project Manager and Superintendent as necessary, to identify major work tasks, preconstruction efforts, equipment delivery, phasing issues and design milestones.

You will develop and foster effective relationships with clients.

You will maintain direct involvement in the project – from inception to closeout.

Of course… other fun duties as assigned.
You Will Bring This to the Table
Bachelor's Degree in Construction Science Management, Architectural Engineering, or Mechanical Engineering preferred. Equivalent combination of mechanical field and leadership experience will be considered.

E. registration is strongly preferred.

Minimum of four years of experience in design of HVAC and plumbing systems is strongly preferred or previous experience in a preconstruction services role will be considered in lieu of design experience.

Minimum of three years estimating experience.

Knowledge of HVAC and plumbing engineering.

Basic level of engineering design expertise.

Ability to manage to a budget, which requires basic financial acumen.

Proficient in MS Excel.

Strategic thinking and ability to utilize foresight and planning.

Ability to develop and foster effective professional relationships in order to gain credibility.

Ability to use analytical, methodical approach; displaying a keen sense of urgency to deliver results.

Effective communication skills – ability to articulate message, to be persuasive, and explain position to various target audiences who may possess varying levels of technical knowledge.
We Will Bring This to the Table
A team focused on Being the Best.

An organization that has had the strength and stability to thrive for more than 125 years.

Leadership that understands our next 125 years depends on our ability to evolve.

An industry-leading benefits package, including HSA contributions, 529 savings matching, no waiting periods and 100% vesting starting on Day 1. (Click this link to learn more.)