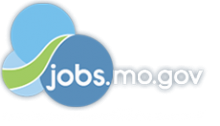 Job Information
Honeywell

Production Fabricator - 2nd and 3rd shift

in

Kansas City

,

Missouri
The future is what you make it.
When you join Honeywell, you become a member of our global team of thinkers, innovators, dreamers, and doers who make the things that make the future. Working at Honeywell isn't just about developing cool things. That's why all of our employees enjoy access to dynamic career opportunities across different fields and industries.
Are you ready to help us make the future?
Honeywell's Federal Manufacturing & Technologies business manages the U. S. Department of Energy's Kansas City National Security Campus in Missouri and New Mexico, manufacturing sophisticated mechanical, electronic, and engineered-material components for our nation's defense system. Honeywell is on the leading edge of supplying engineering and manufacturing expertise for our nation's defense and national security. Visit kcnsc.doe.gov for more information about working for Honeywell at the Kansas City National Security Campus.
Summary of Duties:
Responsible for production requiring handwork and assembly operations on mechanical, electrical, plastic, rubber, and sheet metal products, including assemblies requiring repair, modification, retrofit or conversion

To be successful in this role, one should have dexterity, versatility, and ingenuity and strive to implement continuous improvements and other Honeywell Operating System initiatives and assumes a variety of shop roles when needed

Performs a variety of tasks including sheet metal layout and construction work, shearing, sawing, brush anodyne, heat treating, deburring, sandblasting, marking, molding, bonding, paint application, cleaning operations on equipment and product

Sets up, operates, and monitors all processing equipment necessary to perform the job task

Selects tools when not prescribed

May assist tool makers and welders and performs machine operations such as drilling, tapping, tool sharpening, shearing, sawing with a metal cutting bandsaw and hand fit work as directed

May work under the direction of a journeyman, but may also be assigned work by a team manager if such work is not normally performed by a journeyman and the work request can be completed without the guidance or assistance of a journeyman

May be required to cut material to finished dimensions

Performs painting per drawing requirements

May be required to maintain storage of machine accessory items

Performs work necessary for the proper movement and control of parts and materials within the department and may use hand operated electric fork trucks

Performs in-process packaging

Performs necessary cleaning operations on equipment and product to assure quality work

Works from prints, specifications, regulations, sketches, written and oral work instructions

Responsible for work verification and performs rework as required

Completes paperwork and computer data entries as required by the task
You Must Have:
US citizenship in order to obtain and maintain US Dept. of Energy "Q" level security clearance

High school diploma or GED

2 years' experience operating production equipment assembling or inspecting complex parts and assemblies or technical education or applicable military experience
We Value:
3 years of demonstrated success in a manufacturing environment

Basic computer skills experience

May check and top off lubricants as necessary

Will be able to work any shift
Honeywell is an equal opportunity employer. Qualified applicants will be considered without regard to age, race, creed, color, national origin, ancestry, marital status, affectional or sexual orientation, gender identity or expression, disability, nationality, sex, religion, or veteran status.