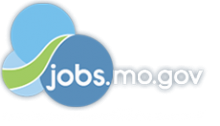 Job Information
HNTB

Project Manager - Aviation

in

Kansas City

,

Missouri
What We're Looking For
Responsible for the leadership and management of a team in support of the project's profitable operation. Responsible for proactively managing the project's technical budget (direct labor and expenses, including technical sub-consultants), schedule, technical requirements, contractual obligations, project communications and HNTB's 4 for 4 performance: delivery of quality work, on time, on budget and to the client's satisfaction on every project. Responsible for gross revenue of <$5M.
Primary Focus Will Include:
Managing teams to deliver high quality professional engineering services, on-time, on-budget, and to the clients expectations.

Responsible for preparation and completion of contract documents that are responsive to project needs.

Coordinates preparation of design details, plans, and drawings including scheduling, budgeting, resource management, etc.

Actively mentors and manages staff

Develops project design criteria, design calculations, construction details, quantities and cost estimates.

Prepares and checks design drawings and/or specifications.

Reviews and checks engineering work completed by others.

Construction administration including review of contractor requests for information, submitting, change orders, and exemptions.

Work closely with other disciplines on multi-discipline projects.

Coordinates with clients to define work programs and budgets, provide leadership in project planning and strategy including general oversight and planning, project management, project implementation, and ensuring quality of work products.

Complete regular internal reporting of project status and financial performance.

Conduct business development activities including identification and marketing of professional services.
Preferred Qualifications and Skills:
10+ years of Aviation Infrastructure experience

Familiarity with aviation industry in the Central Region or Southwest Region

Proficient in FAA airfield design, planning and construction

Demonstrated experience managing teams

Successful experience marketing professional services

Active participant in industry professional organizations
*IND
What You'll Need
Essential Responsibilities:
Performs technical discipline tasks including research, reports, design, specification and plan preparation to ensure the most efficient and cost-effective execution of assigned projects.

Actively manages project scope, schedule and budget. Serves as the primary client liaison to bring the schedule, budgets and scope of work to completion and to the client's satisfaction.

Implements the firm's project delivery plan using HNTB's Sophisticated Delivery Approach (SDA) on each project.

Develops project scope and fee quotation, and assists in the preparation of proposals and contracts.

Coordinates work efforts and reviews of work performed by project team. Supervises and mentors team to overall project objectives.

Oversees project staffing with departments, offices and divisions.

Performs other duties as assigned.
Minimum Qualifications:
Bachelor's degree in Engineering

8 years relevant experience
Visa sponsorship is available for this position.
About Us
For more than a century, HNTB has helped deliver infrastructure solutions that best meet the unique needs of our clients. With client relationships spanning decades, we understand infrastructure life cycles and have the perspective to solve technical challenges with clarity and imagination. We are far more than a design firm. We see and help address far-reaching issues of financing, legislation, design, construction, community outreach and ongoing operations. As employee-owners committed to the highest levels of performance, we enable clients to achieve their goals and inspiring visions.
Just like we are committed to delivering for our clients, HNTB is also committed to delivering for you by offering benefits to protect the health of you and your family, help you balance family and career, and build your savings for retirement. Learn more at https://www.myhntbtotalrewards.com/en/public/
HNTB Corporation is an Affirmative Action and Equal Opportunity Employer, Minority/Female/Disabled/Veteran.
The HNTB Companies are an equal opportunity employer and does not discriminate on the basis of race, color, religion, creed, sex, national origin, age, disability, pregnancy status, sexual orientation, gender identity, veteran status, marital status, genetic information, citizenship status, or other status protected by law. In compliance with the Immigration Reform and Control Act of 1986, we will hire only U.S. citizens and aliens lawfully authorized to work in the United States (if the position is or will be one which is subject to U.S. law). We will provide reasonable accommodation for qualified individual with a disability where appropriate.
Work Authorization
Applicants for U.S. based positions with HNTB Corporation must be legally authorized to work in the United States. Verification of employment eligibility will be required at the time of hire. Visa sponsorship is typically not available for entry level positions.