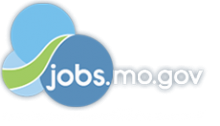 Job Information
National Nuclear Security Administration

Quality Assurance Specialist

in

Kansas City

,

Missouri
Summary
The successful candidate in this position will serve as a Quality Assurance Professional providing technical information on assigned weapons activities by interfacing daily with NA-121 and other NA-10 organizations, NNSA Field Office Management and staff, and M&O Design Agency and Production Agency management and staff.
Responsibilities
As a Quality Assurance Specialist, you will: Independently conducts evaluations, assessments and verification inspections of complex nuclear and non-nuclear mechanical, electrical assemblies, subassemblies and components for multiple nuclear weapon programs that are produced at M&O Sites and their Suppliers.
Provides guidance to other WQA Professionals performing inspection activities in performance of this work across the NSE.
Serves as a technical authority in WQD providing technical information on assigned weapons activities by interfacing daily with NA-121 and other NA-10 organizations, NNSA Field Office Management and staff, and M&O Design Agency and Production Agency management and staff.
Provides product acceptance input for nuclear weapons complex sites, provides reviews, analysis, and recommendations on the product acceptance process for management action, assures quality alerts and non-conformances are analyzed, tracked and results are integrated into a continuous improvement process.
Requirements
Conditions of Employment
Subject to Random Drug Testing
Must pass a pre-employment drug test.
Favorable suitability determination required.
Financial Disclosure is required.
Must be able to obtain/maintain a Q level Security Clearance. OTHER REQUIREMENTS: You must be a United States Citizen.
This employer participates in the e-Verify program.
Males must abide by Selective Service registration requirements.
Compliance with Homeland Security Presidential Directive (HSPD-12) governing personal identity which will require that you provide two forms of identification.
A one year probationary period may be required.
More than one position may be filled from this vacancy announcement.
Qualifications
SPECIALIZED EXPERIENCE REQUIREMENTS
A qualified candidate's online application and resume must demonstrate at least one year of specialized experience equivalent to the next lower NNSA pay band or GS grade level in the Federal service i.e., NQ-02 or GS-12. Specialized experience for this position is defined as experience with the design and technical components of major weapon systems to conduct quality assurance, quality control, quality inspection, quality systems, product realization, and /or other quality functions employed for weapon product inspection, sampling, testing or non-conformance.
Your application and resume should demonstrate that you possess the following knowledge, skills and abilities (KSAs). Do not provide a separate narrative written statement. Rather, you must describe in your application how your past work experience demonstrates that you possess the KSAs identified below. Cite specific examples of employment or experience contained in your resume and describe how this experience has prepared you to successfully perform the duties of this position. DO NOT write "see resume" in your application! Knowledge of Weapon Quality Policy, Defense Programs Business Process Systems (DPBPS) procedures, Drawing Standards for Nuclear Weapon Product and M&O Contractor quality assurance procedures. Must properly identify weapon quality assurance production and safety issues to minimize risks to personnel and the public and ensure the quality of nuclear weapon product for the nuclear weapon programs. Skill in defining diverse problems or issues of a technical or administrative nature to assess the quality performance of the M&O contractors; analyze existing and alternative processes; and recommend solutions. Knowledge of complex and technical design and manufacturing specifications and graphic drawings that include geometric dimensioning and tolerancing to perform weapon product verification inspections on nuclear weapon assemblies, subassemblies, and components for all nuclear weapon programs; includes new, unique, and state-of-the-art mechanical, electromechanical, electrical, and plastic products and the complete array of weapon quality assurance program requirements. Skill in the presentation of scientific and technical quality data, both orally and in writing, adequate to prepare comprehensive and concise technical reports with emphasis upon accuracy, brevity, and clarity. "Experience" refers to paid and unpaid experience. Examples of qualifying unpaid experience may include: volunteer work done through National Service programs (such as Peace Corps and AmeriCorps); as well as work for other community-based philanthropic and social organizations. Volunteer work helps build critical competencies, knowledge, and skills; and can provide valuable training and experience that translates directly to paid employment. You will receive credit for all qualifying experience, including volunteer experience.
Time-in-Grade/Band: Current Federal employees must have completed 52 weeks in a position equivalent to the next lower grade/band, i.e., NN-03, NQ-02 or GS-12 by the cut-off dates specified above to receive consideration.
CTAP/ICTAP candidates: To be considered "well qualified" you must meet all of the requirements as described in this section.You must meet all qualifications and eligibility requirements within 30 days of the closing date of this announcement.
Education
Thereare no education requirements for this position.
For this position education cannot be substituted for experience.
You must have one year of specialized experience which is equivalent to the next lower NNSA Demonstration Project pay band or GS grade in the federal system, i.e., NQ-02 or GS-12 grade level.
Additional Information
The U.S. Department of Energy fosters a diverse and inclusive workplace and is an Equal Opportunity Employer.
Veterans and persons with disabilities are encouraged to apply. For more information, please visit the links at the bottom of this page or visit the FedsHireVets website.
If you believe that you are eligible for the Interagency Career Transition Assistance Program (ICTAP), please visit the OPM ICTAP/CTAP website for more information. In order to be considered under the ICTAP program, your application must score within the pre-established "well qualified" category as stated in the Qualifications section.
More than one selection may be made from this vacancy announcement.
Some positions may require completion of a probationary period of up to 1 (one) year.
Many positions require successful completion of a background investigation.
All males born after December 31st 1959 must abide by laws regarding Selective Service registration. To learn more about this law, visit the Selective Service web page, Who Must Register. If you are not registered and don't have an approved exemption, you will not be eligible for employment with the Federal government. EEO Policy: Click HERE.Reasonable Accommodation Policy: ClickHERE.Veterans Information: ClickHERE.Telework: Click HERE.Selective Service Registration: Click HERE.Information about the NNSA Demonstration project can be found by clickingHERE.