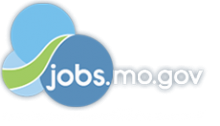 Job Information
Honeywell

R&D Leader(Chief Scientist)

in

Kansas City

,

Missouri
The future is what you make it.
When you join Honeywell, you become a member of our global team of thinkers, innovators, dreamers and doers who make the things that make the future. Working at Honeywell isn't just about developing cool things. That's why all of our employees enjoy access to dynamic career opportunities across different fields and industries.
Are you ready to help us make the future?
Honeywell's Federal Manufacturing & Technologies business manages the U. S. Department of Energy's Kansas City National Security Campus in Missouri and New Mexico, manufacturing sophisticated mechanical, electronic and engineered-material components for our nation's defense system. Honeywell is on the leading edge of supplying engineering and manufacturing expertise for our nation's defense and national security. Visit kcnsc.doe.gov for more information about working for Honeywell at the Kansas City National Security Campus.
Reporting to the Sr Director, Program Management of Honeywell Federal Manufacturing & Technology, the R&D Leader(Chief Scientist) is responsible for providing technical leadership in Global Security for major growth projects, leads the technical leaders in the development of next generation of technology, and works with Technology Partners to resolve technical challenge.
Recognized as a Subject Matter Expert within a key technical field.

Participates in developing technology-related business strategy and new technologies.

Serves as the primary technical resources for top management, and identifying technology integration opportunities with counterparts.

Expert understanding of technically complex product and process technologies.

Leads technical teams that set the strategic direction for product/process technology.

Defines and leads problem solving process which supports goals and objectives of the business Resource for long range technology planning within their SBE.

Serves as the primary technical resource to SBE/SBU management of knowledge and philosophy within a specialty area.

Identifies industry and technology trends before they are widely understood.

Champions the development of existing and new technologies and processes required to support business objectives.

Leverages key external relationships (i.e. Industry and Academia) to identify new unique approaches and methodologies to apply to processes and technologies.

Develops and leads growth opportunities having major business impact.

Provide technical leadership for large growth projects.

Acts as a technology focal point internally and externally.

Leads strategic planning for a process area or product line.

Helps in resource allocation, technical planning, or other complex decision processes requiring significant organizational knowledge and participation.

Leads/champions major, multi-year, internally funded research and development efforts.
You Must Have:
US citizenship needed to obtain and maintain required US government security clearance.

Bachelor of Science degree in Engineering or Technology from an ABET accredited Engineering program.

12+ years' technical experience in a science, engineering, research or applied engineering environment and established technical authority with peers.
We Valuez:
Ph.D. preferred.

Requires expert problem-solving skills and technical expertise to lead teams in solving complex/persistent problems.

Demonstrates expert knowledge of several technologies, careful judgment, and application of modern technical tools to diverse, often difficult-to-define problems and requirements.

Effective development and negotiation skills with outside customers.

Has established impactful network with technology partners, as well as institutions of higher learning to raise credibility of organization and remain abreast of the latest trends of a specific technology.

Leadership of current Center of Excellence, developing and deploying technology roadmaps, and engaging and influencing technology partners.

Successful development and deployment of new technology within the Nuclear Security Enterprise.

Established technology leadership within the current internal and external technology organizations.
Honeywell is an equal opportunity employer. Qualified applicants will be considered without regard to age, race, creed, color, national origin, ancestry, marital status, affectional or sexual orientation, gender identity or expression, disability, nationality, sex, religion, or veteran status.