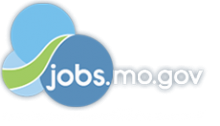 Job Information
Internal Revenue Service

Remittance Perfection Technician *RPP Only*

in

Kansas City

,

Missouri
Summary
WHAT IS THE WAGE & INVESTMENT (W&I) DIVISION: The Wage & Investment Division (W&I) serves about 122 million taxpayers who file upwards of 94 million returns each year. W&I provides high-quality taxpayer assistance, and enable taxpayers to transact and communicate electronically to file their returns and make payments.
See Other Information for Locations.
Responsibilities
WHAT DOES A REMITTANCE PERFECTION TECHNICIAN DO? As a Remittance Perfection Technician you will be responsible for a variety of technical processes essential in the research and identification of remittances to specific taxpayer accounts. In this position you will deal with every tax type, Master File, and available research source to resolve unidentified remittances within a specified time frame.
As a Remittance Perfection Technician you will: Initiate and perform detailed research to identify taxpayer and ensure proper credit of payments received.
Research status of accounts, pattern of previous payments, types of tax due, appropriate transaction codes, filing requirements, tax periods, and due dates to properly post payments.
Secure missing information and determine correct application of payments when all other forms of research prove inconclusive--Perfects IMF, BMF, EOMF, IRAF, EPMF, and NMF tax forms.
Perform teller functions for cash remittance receipts, reconcile differences and process payments.
Prepare various reports of a recurring nature in draft and/or final form. WHERE CAN I FIND OUT MORE ABOUT OTHER IRS CAREERS? If you want to find out more about IRS careers, visit us on the web at www.jobs.irs.gov
Requirements
Conditions of Employment
Refer to Other Information
Click "Print Preview" to review the entire announcement before applying.
Must be a U.S. Citizen or National
IRS Employees with Career or Career Conditional Appointments
.
Qualifications
You must meet the following requirements by the closing date of this announcement.
GS-5 LEVEL: You must have1 year of specialized experience at a level of difficulty and responsibilityequivalent to the GS-04 grade levelin the Federal service. Specialized experiencefor this position includes:demonstrating knowledge of filing requirements, transaction codes, timeliness rules, tax periods, blocking categories, deposit requirements, and all types of returns and forms in order to apply unidentified payments to the correct accounts; Knowledge of cash processing procedures and IDRS to research module status, entity information postings, and to properly apply remittances; and knowledge of edit procedures required for RPS input. ORYou may substitute education for specialized experience as follows:a Bachelor's degree or four (4) years of education above high school in any field of study from an accredited college or university. ORYou may qualifyby acombination of education and experience.Options for qualifying based on a combination will be identified in the online questions.-The experience may have been gained in the public sector, private sector or Volunteer Service. One year of experience refers to full-time work; part-time work is considered on a prorated basis.-To ensure full credit for your work experience, please indicate dates of employment by month/year, and indicate number of hours worked per week, on your resume.In addition to the above requirements, you must meet the following, if applicable: You must have been at the GS-04 level for 52 weeks (time-in-grade requirement).
Education
.
Additional Information
Position is located in 333 W. Pershing Road Kansas City, MO 64108.
POSITION DESCRIPTION: 91464A PM/C SharePoint site is available for IRS Employees at: https://organization.ds.irsnet.gov/sites/HCOETS/PMC/SPDLibrary/SitePages/Home.aspxCONDITIONS OF EMPLOYMENT: We may select from this announcement or any other source to fill one or more vacancies.
This is abargaining unit position.
Alternative work schedule, staggered work hours or telework may be available.
Must meet IRS telework eligibility requirements.
Tour of Duty: Monday - Friday 7:30 a.m. - 4 p.m.