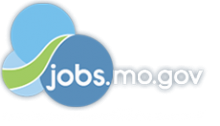 Job Information
H&R Block

Researcher-S

in

KANSAS CITY

,

Missouri
394310BR
Title:
Researcher-S
What you'll do... :
JOBSUMMARY
Researches and develops technical analysis related to tax issues for various tax development teams. Analyzes, evaluates, and documents current year tax law changes from draft/final forms, instructions and specifications.
ESSENTIAL DUTIES ANDRESPONSIBILITIES
Researches, analyzes, and evaluates current year tax forms to identify and document tax changes that impact forms supported in HRBlocks tax software products.

Assists tax software developers by researching and answering tax related questions.

Provides test scenarios to product QA teams to ensure complex legislative changes have been implemented accurately.

Uses developed research skills to unravel extremely complex situations into the fundamental tax points as they are applicable to current, proposed or past law. Interprets tax law and regulations in order to formulate solutions and policy applications for which specific solutions are not available.

Keeps abreast of all relevant changes in tax law, interpretation and Company policy in tax matters. Makes recommendations to tax product teams on forms that may need to be added to the existing suite of forms.

Coordinates, develops, and/or assists in researching tax issues to support other departments at FSO such as Government Relations, Media Relations, Marketing, Legal, Insurance, Software Development, and Training.

Coordinates and/or participates in work teams as necessary for the analysis and preparation of summaries of passed and proposed tax law.

Edits tax-related materials produced by self and others to verify accuracy and completeness of material.

Ensures that assigned projects are completed on or before agreed upon deadlines.

Reviews, edits, writes, and proofreads material for other FSO departments.

Provides regular status reporting on legislative changes identified.
QUALIFICATIONS
Two years experience in tax preparation and/or tax research.

Professional designation or license in a field regulated under Treasury Circular 230 (Enrolled Agent, CPA, or Attorney). (Preferred, but not required)

Ability to interpret, analyze, and correctly formulate solutions to highly complex tax situations.

Effective verbal and written communication skills.

Demonstrated writing skills in informational, educational, and training materials.
Technical Skills
Proficiency with Windows-based computer systems

Proficiency with PC applications including but not limited to Excel, Word, and PowerPoint.

Proficiency with at least one online tax research tool (RIA, CCH, orBNA)
Minimum Requirements
Bachelors degree in Accounting, Finance, or other related field, and/or equivalent combination of education and experience. Credential regulated under Circular 230 (Enrolled Agent, CPA, or Attorney) or CFP credential.
Preferred Qualifications
Masters degree in Tax, Business, Accounting, Finance, or other related field.
Job ID:
394310BR
Address1:
ONE H&R BLOCK WAY
City:
KANSAS CITY
State:
Missouri
About H&R Block... :
We're here to live our purpose—to provide help and inspire confidence in our clients and communities everywhere. We take our work personally, because we know what it represents: Families and homes. Livelihoods and lives.
We've been true to that purpose since brothers Henry and Richard Bloch founded our company in 1955. Since then, we've grown to approximately 12,000 tax offices throughout the United States and around the world. When you join our team, you'll add to the momentum of a forward-thinking company—one that defined an industry and is now leading its transformation.
Employee Type:
Seasonal - Corporate
It would be even better if you also had... :
Associate will be spending most of their time doing the following tasks:
Locating and posting required documents for software development

Reviewing these documents for tax regulatory changes.

Documenting these regulatory changes as a requirement for software development as well as peer reviewing these requirements.

Composing inquiries to DOR for clarity on forms and instructions, conflicting guidance or possible typos.
What you'll bring to the team... :
Education:
Bachelor's degree in a related field or the equivalent through a combination of education and related work experience.
Work Experience:
2 years Minimum related work experience
Posting Title:
Researcher-S
Job Family:
Tax Institute