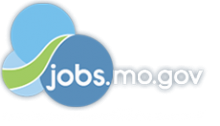 Job Information
APTIM

Senior Air Quality Manager

in

Kansas City

,

Missouri
Job Summary:
APTIM is a full-service multidiscipline environmental and engineering consulting firm seeking a Client Program Manager (seller-doer) to direct all phases of our Air Quality Program and manage/oversee individual project activities that range from < $10K to $100K in value. The qualified candidate will be involved in a variety of activities including businesses development, serving as air quality Subject Matter Expert (SME), leading the air quality team, and providing technical leadership and project/program execution oversight. The successful candidate will be highly motivated and detail oriented, with demonstrated experience in air quality compliance and permitting, including that related to clients within the power, industrial, oil/gas/chemical and government sectors. Required experience and expertise in PSD, NSR, and NSPS aspects, along with proficiency in dispersion modeling. Position will be based in either Denver CO; Pittsburgh PA; Dallas TX; Kansas City; or Irvine CA.
RESPONSIBILITIES:
Prepare New Source Review (NSR), Title V, and multi-state air permit applications

Provide technical expertise on complex regulatory issues

Experience with and ability to conduct air dispersion modeling (AERMOD, ISC3, Screen3, etc.)

Thorough understanding of NSR permitting, Title V permitting, and requirements under the New Source Performance Standards (NSPS) and National Emissions Standard for Hazardous Air Pollutants (NESHAP) regulations.

Assist with state and federal (NSPS, NESHAP, MACT) regulatory compliance evaluations

Assist with the preparation of compliance reports (Title V Semi-Annual Monitoring reports, Annual Compliance Certifications, annual emissions inventories, greenhouse gas reports, and other compliance reporting).

Adept at emission calculations, data analysis, evaluation of control technologies, compliance auditing, permitting, and strategic regulatory analyses

Ability to understand and communicate risks associated air permitting and compliance to leadership and within project execution teams.

Possess a strong background in operational compliance, including understanding of air sources, air pollution control technologies, and interaction with facility functions such as operations, maintenance, instrumentation and engineering, process safety, etc.

Possess understanding of the implications of environmental regulations including compliance risks and enforcement negotiation

Demonstrate advanced knowledge in Clean Air Act requirements with ability to complete regulatory analysis of a variety of air emission sources.

Provide guidance for air compliance reporting requirements.

Functions as seller-doer directly affecting the revenue, profitability, cash flow, and repeat business of APTIM through the ability to develop client relationships and lead associate teams in successfully delivering a quality product or service to the client.

Develops and maintains long-lasting and meaningful relationships with clients, as well as industry teaming partners.

Organizes and contributes to business development activities; may serve as a key account manager.

Utilize technical and work experience to develop business strategies to meet client needs

Understand market trends and how to convert those trends into business opportunities

Contributes to functional strategy development

Mentor junior staff

Willingness to support other non-air related projects as needed.
REQUIREMENTS:
The requirements listed below are representative of the minimal knowledge, skill, and/or ability requirements of this position:
Minimum of 10 - 15 years' work experience in the environmental field, primarily in air permitting and compliance.

BS or MS degree in Chemical, Civil, Environmental Engineering, Environmental Sciences, or related field.

Excellent time management skills to manage multiple activities on an on-going basis by given deadline

Project development and management (scope, budget, schedule)

Has in-depth functional expertise and broad business knowledge

Proficiency in Microsoft Office: Word, Excel, and PowerPoint

Proficiency in the understanding and interpretation of air quality regulations

Candidate is expected to have excellent attention to detail and completeness

Excellent analytical and technical abilities

Drive to maximize collaboration skills including active listening, speaking straight, being there for each other, and acknowledgement

Self-starter with strong cognitive problem-solving abilities;

Team player with demonstrated history of meeting project deadlines; and

Motivated goal-oriented individual with excellent organization, planning & implementation, time-management, and quality control skills;

Possess the ability to coordinate and work effectively in a team setting

Experience with conducting air quality dispersion modeling (AERMOD, ISC3, Screen3, etc .)

PE certification preferred, if candidate possesses an engineering degree

Oil/Gas, chemical, industrial, or power experience

Ability to work in results driven, fast -paced environment;

Well-developed interpersonal and communication skills (verbal, written, proposal and presentation)

Able to travel up to 30% of the time to and from company assets, proposed project sites, and for other agency/project meetings.
What We Do:
Whether it's safeguarding and maintaining critical power infrastructure, helping communities recover from natural disasters, enabling our armed forces and first responders, or transforming landfills into public parks, we go to work each day knowing that we are making an impact on the world. These are huge responsibilities, and we take them seriously.
Thinking differently and challenging the norm is our mandate. Every day we plan for the unexpected, develop critical insights, and deliver new, creative adaptive solutions. We do this by leveraging teams that include engineers, scientists, builders, economists, craft professionals, procurement, logistics and process experts.
Watch our " How We Make a Difference at https://youtu.be/ET7y0zwL88A " Video
Who We Are:
APTIM specializes in engineering, program management, environmental services, disaster recovery, complex facility maintenance, and construction services . Serving Government, Oil, Gas, Chemical, Industrial, Commercial, and Power clients, we are your partner and relentless advocate.
Equal Opportunity Employer Minorities/Women/Protected Veterans/Disabled
Applicants with a physical or mental disability who require a reasonable accommodation for any part of the application or hiring process may make their request known by e-mailing HRQuestions@cbifederalservices.com or calling 855.343.5600 for assistance.