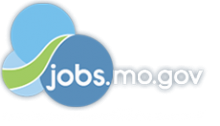 Job Information
Burns & McDonnell

Senior Electrical Engineer / Power Generation

in

Kansas City

,

Missouri
Description
The Energy Division is looking for well-rounded and driven Senior Level Electrical Engineers. The Energy Division focuses on power generating facilities which offer a wide range of design and project execution experiences. Designs include the electrical interconnect to the bulk power grid and all associated power generating facility auxiliary power equipment. Equipment includes rotating machines, such as generators and motors, large power transformers, generator circuit breakers, isolated phase bus duct, non-segregated phase bus duct, switchgear, motor control centers, small power transformers, and variable frequency drives. The wide range of projects provide opportunities on both multi-discipline and electrical only projects.
Multi-disciplined power generation projects require engineers to work in a diverse project team environment and the ability to develop consensus in identifying the optimum solution to complex problems. These complex assignments require the application of advanced techniques, resulting in the development of new or improved processes, equipment and/or technological methods.
In addition to multi-disciplined projects, the Energy Electrical Department executes electrical upgrade projects for power plant / heavy industrial electrical equipment. These projects require engineers to interact with Clients, work with their Client to develop solutions, and successfully execute these projects to make their Client successful. These projects require the ability to troubleshoot and interpret conditions to develop desirable solutions.
For a Senior Level Electrical Engineer, following are some specific duties & responsibilities:
Lead Engineer on multi-discipline power generation projects;

Coordinating project design assignments and design teams;

Developing scope of work, conceptual design, and execution plans;

Preparing engineering cost and man-hour estimates and schedules;

Performing Project Management duties on electrical discipline projects;

Preparing or directing the creation of construction documents for the installation of new or modifications of existing power generating facility electrical systems;

Provide leadership, guidance, instruction, and mentorship to less experienced team members;

Regularly meeting and corresponding with clients or outside personnel.;

May coordinate departmental and divisional initiatives;

Developing equipment specifications, procuring, and factory acceptance testing electrical equipment;
Qualifications
Work experience which demonstrates progressive design and management responsibilities. Has experience with design scope development, budget preparation and project execution meeting schedule requirements and maintaining established budgets. This position requires an individual capable of applying intensive and diversified knowledge of principles and practices to broad areas of assignments. Must be capable of interpreting and developing solutions to complex problems.
Bachelor's degree in electrical engineering from accredited program. Minimum 7 years of related experience. Experience in power generating facilities, process facilities, and/or large industrial facilities including the following design types, is strongly preferred: medium voltage, low voltage, lighting, grounding, electrical equipment control, protective relaying and associated systems design and construction administration. Software experience utilizing SKM Power Tools, ETAP, SmartPlant, SmartPlant Electrical, or similar software is preferred. Field construction and commissioning experience is preferred. Excellent written & verbal communications as well as strong analytical & problem solving skills are required. Previous consulting engineering experience preferred. Completion of PE is required.
Job Electrical Engineering
Primary Location US-MO-Kansas City
Schedule: Full-time
Travel: Yes, 25 % of the Time
About Burns & McDonnell
Burns & McDonnell is making the world a more amazing place with more than 5,000 engineers, architects, construction professionals, scientists and consultants on staff and growing. We strive to create amazing success for our clients and amazing careers for our employee-owners. We take on some of the world's toughest challenges with the industry's best thinking.
We have offices and projects spanning the US and the globe. We are proud to rank among FORTUNE magazine's 100 Best Companies to Work For. Our culture of 100% employee ownership plays a major role in supporting that outcome. Each employee shares in the ownership of the firm, bringing the commitment of an owner to our projects. Clients appreciate that and have rewarded us with a 90% repeat business rate and decades-long partnerships. Pretty cool for a 100 year old firm that grows organically.
At Burns & McDonnell, you'll have the opportunity to make a difference every day while fulfilling your personal and professional ambitions. Our entrepreneurial culture lets you guide your destiny and shape the path your career travels. And with more than 350 service specialties, your career and development options are abundant.
Burns & McDonnell is an Equal Opportunity Employer Minorities/Females/Disabled/Veterans
Req ID: 180074
*LIBH