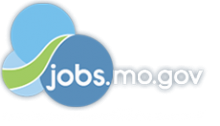 Job Information
Honeywell

Senior Project Manager

in

Kansas City

,

Missouri
The future is what you make it!
When you join Honeywell, you become a member of our team of problem solvers, innovators, dreamers, and doers who make the things that make the future. Working at Honeywell isn't just about developing cool things. That's why all of our employees enjoy access to career opportunities across different fields and industries.
Are you ready to help us make the future?
Honeywell's Federal Manufacturing & Technologies business manages the U. S. Department of Energy's Kansas City National Security Campus in Missouri and New Mexico, manufacturing sophisticated mechanical, electronic and engineered-material components for our nation's defense system. Honeywell is on the leading edge of supplying engineering and manufacturing expertise for our nation's defense and national security. Visit kcnsc.doe.gov for more information about working for Honeywell at the Kansas City National Security Campus.
Summary:
This position is for an experienced Project Manager/Control Account Manager (CAM) in a Mechanical Purchased Products Engineering Department responsible for manufacturing and delivery of a diverse portfolio of parts, tools and assemblies for various Federal entities. The candidate will perform a critical role in Honeywell's Earned Value Management System (EVMS) and will be responsible for planning, coordination and achievement of all work within a Control Account (CA) including management of technical scope, risk, schedule and cost.
Primary Duties:
Organize and lead a cross-functional team towards timely execution of critical milestones

Manage and foster positive customer and Product Realization Team relationships

Identify and manage technical, schedule and cost risks

Plan/schedule work and identify tasks and sequences to accomplish the assigned scope

Prepare and participate in Program Reviews, Baseline Reviews, Readiness Reviews and other project or management reviews

Track and complete critical program/project milestones

Develop future work streams and put together cost estimates for emerging requirements

Develop Work Breakdown Structure (WBS) and Basis of Estimate (BOE) with project team

Work with the Project Planning and Control Analyst to incorporate the tasks into the schedule by defining duration and relationships. Incorporate control milestones and load resources

Verification and control of costs charged to the CA including actual costs

Review Estimate to Complete/Estimate at Completion (EAC/ETC) and develop new estimate as required

Determination of work accomplished including Earned Value

Conduct formal cost and schedule variance analysis and the development of any recovery plans required to recover schedule or cost variances

Initiate and execute change requests

You Must Have:

US citizenship in order to obtain and maintain US Dept of Energy ""Q"" level security clearance

Five (5) of more years of experience in managing projects or programs in a technical, manufacturing or construction related field

Bachelor's degree in Business or Engineering degree from an ABET accredited engineering program

We Value:

Project Management Professional (PMP) certification

Earned Value Management System (EVMS) experience

Bachelor of Science degree in Electrical, Mechanical, Industrial or Chemical Engineering, or equivalent engineering degree from an ABET accredited engineering program

Advanced degree in an engineering, engineering management physics or business discipline is advantageous
Honeywell is an equal opportunity employer. Qualified applicants will be considered without regard to age, race, creed, color, national origin, ancestry, marital status, affectional or sexual orientation, gender identity or expression, disability, nationality, sex, religion, or veteran status.