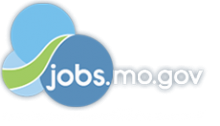 Job Information
Commerce Bank

Specialty Healthcare Implementation Specialist - RemitConnect

in

Kansas City

,

Missouri
Job Category:
Grade 08
---
Location: 1000 Walnut St, Kansas City, Missouri 64106
---
Job Expectations:
How would you like to work for a great company that offers career growth and values your skills and experience? For over 150 years, Commerce Bank has built a strong reputation as a "Super Community" bank and is recognized as an industry leader. In today's growing and competitive financial services industry, we look for creative and innovative solutions to meet the needs of our customers. To achieve our results, we recruit the best and brightest employees who ask, listen, and solve to meet our customers' needs!Job SummaryThe main purpose of this job is to assist Account Managers, Sales Account Executives, and other Technical Implementation Specialists with consultative recommendations, positioning, and issue resolution, while also conducting implementations for our healthcare solutions.Essential Functions- Meet directly with Senior Leadership and Information Technology teams of existing and prospective companies to identify current processes and healthcare billing system workflows to develop recommendations to create efficiencies and incorporate our solutions. Solutions may include patient financing, remittance processing, lockbox services, and patient payments. As well as, newly created products and product enhancements with both existing and new Commerce Bank customers.- Take the lead while simultaneously working closely with the Sales, IT, Booking, and Account Management Teams, as well as directly with the Bank's most influential clients.- Work closely with Sales and Account Management to ensure that products are appropriately described, presented, and implemented.- Duties include touchpoints with the implementation team (Sales, Account Management, and IT), ownership and coordination of the implementation process, technical file reconciliation, creating files based on specific file specifications, onsite training, platform construction, weekly client calls, managing open items list, stabilizing programs, calling red flags, identifying client benchmark measurements and client story opportunities, up selling products/automation options, and formal client transitions to Account Management.- Maintain strong business relationships and industry knowledge within the healthcare and financial sector.- Perform other duties as assigned.Work Schedule- Full Time, 40 hours per week. - Monday - Friday, 8:00am-5:00pm. - Location: Downtown Kansas City, Bank Building. Required Knowledge, Skills, & Abilities- Strong ability to understand, analyze, and guide the client during the implementation phase of the solution. Ensure that our products and solutions meet the clients' goals while complementing their business systems, operations, and workflow.- Ability to manage multiple project simultaneously and lead them successfully to completion.- Ability to handle multiple projects/tasks without direct supervision.- Strong analytical and critical thinking skills with the ability to apply discretion and sound judgement to efficiently and effectively solve problems.- Motivated and very organized self-starter with strong attention to detail and the ability to manage multiple priorities.- Innovative, Inquisitive, agile and strong team player with excellent written, verbal and interpersonal communication skills.- Ability to effectively communicate with all levels of the client's organization with varying degrees of technical and product knowledge.- Ability to remain adaptable and resilient to all situations with an optimistic outlook and cast a positive shadow that is aligned with our culture and Core Values.- Ability to travel up to 25% of the time.- Strong knowledge of SFTP file set-up and testing.- Knowledge of technical file reconciliation (835,837, etc., XML and flat files).- Advance level proficiency with Microsoft Word, Excel and Outlook.Education/Experience- Bachelor's degree in business administration or Computer Information Systems, or equivalent combination of education and experience required.- 2+ years project/business process management experience required.- 2+ years experience implementing or supporting healthcare billing systems required.- Direct experience with Epic and/or Cerner Systems required.- SQL experience required.
Time Type:
Full timeJoin our winning team.
If you're looking for something more than just another job, we're looking for you. We're searching for people with a make-it-happen attitude who also want to make a difference. At Commerce Bank, we take the time to really get to know our customers. Then we work together to help them achieve their goals. It's a great feeling. We are committed to always bringing our best, which means we are constantly looking for the best to join us. Does that sound like you?
Commerce Bank has been awarded numerous awards for our company culture. We have been included on distinguished lists such as Forbes' Best Midsized Employers, Forbes' Best Employers for Women, and Korn Ferry's Engaged Performance Award. You'll see the difference for yourself when you join the team.
Want to be notified of positions that fit your preferences? Follow these easy steps:
Create a Candidate Account at the top of the page by selecting "Sign In" upper right corner

Sign-up up for Job Alerts.

We'll contact you about positions that match your skills and interests!​
Commerce Bank is proud to be an Equal Employment Opportunity employer and believes that every individual should have the opportunity to work at a job for which he, she or they qualifies. We celebrate diversity and do not discriminate based on race, religion, color, national origin, sex, sexual orientation, age, gender, gender identity, gender expression, veteran status, disability status, or any other applicable characteristics protected by law.