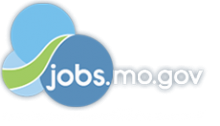 Job Information
Honeywell

Sr Electrical Engineer

in

Kansas City

,

Missouri
The future is what you make it!
When you join Honeywell, you become a member of our team of problem solvers, innovators, dreamers, and doers who make the things that make the future. Working at Honeywell isn't just about developing cool things. That's why all of our employees enjoy access to career opportunities across different fields and industries.
Are you ready to help us make the future?
Honeywell's Federal Manufacturing & Technologies business manages the U. S. Department of Energy's Kansas City National Security Campus in Missouri and New Mexico, manufacturing sophisticated mechanical, electronic, and engineered-material components for our nation's defense system. Honeywell is on the leading edge of supplying engineering and manufacturing expertise for our nation's defense and national security. Visit kcnsc.doe.gov for more information about working for Honeywell at the Kansas City National Security Campus.
JOB DUTIES:
This challenging engineering position will fulfill a technical role within the Test Equipment Engineering Organization as a system hardware designer. In the role, you will support tester design projects implementing automated test solutions for production and product development activities.
Lead engineer responsible for test system design, validation and deployment

Supports project planning and manages project resources, including multiple individuals and disciplines, to achieve quality, delivery, and cost objectives

Provides technical consultation to management and others, and leads technical project teams

Generates test documentation and perform verification and validation testing of automated testers to assure all requirement are being supported

Plans and performs engineering testing and development programs and uses advanced statistical and scientific methods to address and resolve critical engineering and production problems to assure product manufacturability

Interacts with customers, design agency and/or supplier counterparts to resolve moderate to complex design, development, production and acceptance issues

Based on research, applies, develops and recommends innovative methodologies and technologies which are equal to the industry's state of the art to resolve processing and design problems

Evaluates and implements innovations and technological advances that improve quality, reduce flowtime, improve productivity, and enhance operational surety.

Performs highly complex calibration and measurement services, recommends changes in calibration procedures to improve services, and solves special measurement problems.

Conducts activities in a safe and healthy manner and works in accordance with established HS&E requirements to ensure the protection of employees, the public, and the environment

Takes actions necessary to "stop" work when an unsafe condition or action is identified

You Must Have:

U.S. citizenship (to obtain and maintain government security clearance)

Bachelor's degree in Electrical Engineering, Computer Engineering from an ABET accredited program/university

Seven (7) or more years of experience in design and deployment of test system or new product introduction

(NPI)

We Value:

MS in Engineering from ABET accredited institution

Ability to apply advanced design, development, evaluation, production, and quality control techniques to highly complex Electrical Engineering concepts and projects

Demonstrated technical innovation and problem solving

Significant experience in a manufacturing or design environment

Strong communication skills, both written and verbal

Ability to work without supervision, with latitude for independent action and decision making

Ability to provide technical guidance, project management, consultative services, and innovative solutions

Existing DOE Q clearance
Honeywell is an equal opportunity employer. Qualified applicants will be considered without regard to age, race, creed, color, national origin, ancestry, marital status, affectional or sexual orientation, gender identity or expression, disability, nationality, sex, religion, or veteran status.