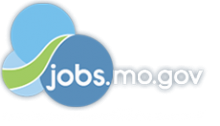 Job Information
Honeywell

Sr Mechanical Engineer

in

Kansas City

,

Missouri
The future is what you make it.
When you join Honeywell, you become a member of our global team of thinkers, innovators, dreamers, and doers who make the things that make the future. Working at Honeywell isn't just about developing cool things. That's why all of our employees enjoy access to dynamic career opportunities across different fields and industries.
Are you ready to help us make the future?
Honeywell's Federal Manufacturing & Technologies business manages the U. S. Department of Energy's Kansas City National Security Campus in Missouri and New Mexico, manufacturing sophisticated mechanical, electronic, and engineered-material components for our nation's defense system. Honeywell is on the leading edge of supplying engineering and manufacturing expertise for our nation's defense and national security. Visit kcnsc.doe.gov for more information about working for Honeywell at the Kansas City National Security Campus.
This position will be located in Kansas City, MO
JOB DUTIES:
We have a Rubber and Plastics Process Engineering position currently available for an experienced engineer. Engineers in this organization provide engineering support of various plastic products. This engineer will perform project management, manufacturing support, process development, part evaluations, support SPC initiatives, and support quality control functions. While in this position, the engineer will have developmental opportunities for increasing roles of project responsibilities and management.
The engineer is expected to:
Execute a variety of moderate mechanical engineering assignments and provide detailed instructions in the design/ implementation and use of new and current products, components, tools and acceptance equipment

Perform product and process capability studies, product or project data reviews and other engineering evaluation tasks and responsibilities

Evaluate opportunities for defect prevention based on standard or accepted solutions

Prepare evaluation reports, analyze discrepancies and make recommendations for product, manufacturing or operation processes that improve productivity and quality and reduce flowtime

Define and acquire tooling, gaging and other equipment necessary to manufacture parts and to assure product quality

Interact with and present to design agencies, suppliers and/or internal stakeholders such as the Integrated Supply Chain or Program Management to assist in resolving design, development, production, and acceptance and schedule issues

Provide technical direction or assistance in appropriate assigned field(s)

Evaluate and make recommendations regarding technological advances that improve productivity and quality, reduce flowtime and enhance operations surety

Influence technical direction and decision-making
You Must Have:
U.S. citizenship in order to obtain and maintain U.S. Department of Energy "Q" level security clearance

Bachelor of Science Degree in Mechanical, Industrial, Aerospace, Chemical or Manufacturing Engineering from an ABET

accredited program, or Bachelor of Science in Physics

Six (6) or more years of applied experience in engineering roles in a technical or manufacturing environment
We Value:
Basic to moderate experience with computer programming languages such as Matlab and Python especially in regards to analysis tools development, UI development, and software integration

Relevant experience working with CNC machines/programs in a production/industrial setting

Relevant experience working with the production any of the following: RTV, cellular and solid silicones, elastomers

Hands-on experience with basic mechanical/electrical systems and tools

Experience with creating/interpreting engineering drawings and understanding of Geometric Dimensioning and Tolerancing (ASME Y14.5) and tolerance stack-up

Experience working with any of the following: Compression/Transfer Molding, Polymer Additive Manufacturing, Direct Ink Write additive manufacturing processes

Advanced degree in engineering or engineering management

Seven (7) or more years of experience preferred

Experience interacting with and presenting to multiple levels of technical stakeholders and customers

Experience connecting design to manufacturing, driving consistency, reliability and producibility

Hands-on experience with 3D design software such as Pro-E or SolidWorks

Effective verbal, written and presentation skills

Interest in and willingness to undertake a variety of engineering assignments (e.g., product, process, project) through course of career

Tooling/Fixturing Design and Development

Understanding of Six Sigma and Lean principles

Development of work instruction and interacting with production floor operators
Honeywell is an equal opportunity employer. Qualified applicants will be considered without regard to age, race, creed, color, national origin, ancestry, marital status, affectional or sexual orientation, gender identity or expression, disability, nationality, sex, religion, or veteran status.