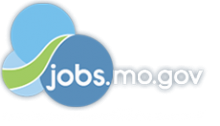 Job Information
Commerce Bank

Technical Account Manager II

in

Kansas City

,

Missouri
About Working at Commerce
Wouldn't it be great to build your career at a bank that's known for helping people with their financial challenges? That's exactly what you'd be doing when you join the team at Commerce Bank. We're looking for teammates who are ready to do whatever it takes to help our customers with their everyday financial needs. You'd be helping yourself too, because Commerce has a tradition of recognizing and rewarding team members for their talent, skills and contributions.
No wonder we've been an industry leader for over 150 years and have developed a reputation as a great place to work in the financial services world. If you'd like to be a part of a team and culture that is respected by its peers and in your community, we should talk. We're always looking for the best and brightest.
Job Category:
Grade 08
---
Location: 811 Main St, Kansas City, Missouri 64105
---
Job Expectations:
Job Summary The Technical Account Manager II is the primary responsibilities are Application Set Up/Support and Technical Liaison. The Technical Account Manager II serves as a business / technology liaison between internal / external RLPS Division customers and technical members of project teams, including 3rd party vendors to research and/or implement information technology solutions with business initiatives. Basic Technical Implementation of Commercial Payments products and services will be the primary duty for this position. The Technical Implementation includes but is not limited to software setup, participating in weekly client calls during the implementation phase, requirements gathering and providing client training on the software. Trainings are typically provided via a web meeting, however, on occasion an in-person training at the client's location may be required. Essential Functions • Level II Technical Support with limited research and recommendations on issue resolution.• Identifies and documents business and testing requirements for defined projects; translates requirements into specifications for technical project members. • Communicates customer issues and questions, project updates, system problems, etc., to technical and non-technical individuals. • Provides support to clients in resolving basic to moderate technical issues. • Collaborates and coordinates problem-solving efforts between clients and IT or third-party vendors, software support, investigation and analysis of problems related to the analyst area of responsibility.• Notify and prepare end-users for system outages, releases, and enhancements. • Act as a liaison and escalation point between clients and service providers. • Administer system change control and maintain system access in test and production environments by adhering to policies/procedures and documenting all changes.• Occasional overnight travel may be required. Typically, less than 25% of the time annually.• Perform other duties as assignedKnowledge, Skills & Abilities Required• Knowledge of technical concepts and terminology preferred• Some familiarity with technical job duties as well as file transfer protocols and practices are preferred• Working knowledge of various file formats and structures• Basic Accounting knowledge is preferred• Previous experience working with Customer Relationship Management tools such as Salesforce and Zendesk or application and lifecycle management tools like Jira or TFS is preferred• Motivated and organized self-starter with strong attention to detail and the ability to manage multiple priorities• Inquisitive, agile, and strong team player with excellent written, verbal, and interpersonal communication skills• Ability to remain adaptable and resilient to all situations with an optimistic outlook and cast a positive shadow that is aligned with our culture and Core Values• Intermediate to Advanced level proficiency with Microsoft Word, Excel and OutlookEducation & Experience• Bachelor's degree with emphasis in Business Management, Computer Information Systems, or related area or equivalent combination of education and work experience• Demonstrated decision making, analytical and problem-solving skills, as well as technical aptitude• Demonstrated organizational and planning capabilities and ability to handle multiple tasks, projects, and priorities in a fast-paced environment• Effective verbal, written and interpersonal communication skills• Experience using software applications such as Word, Excel, PowerPoint, Microsoft Project, and Visio• Proven ability to adapt to changes quickly and detail oriented• Ability to write reports, business correspondence, and procedures• Ability to effectively present information and respond to questions from managers and staff members• 2+ years related technical support and/or related problem solving • Ability to solve practical problems and deal with a variety of concrete variables in situations where only limited standards exist
Time Type:
Full time
Commerce Bank has been awarded numerous awards for our company culture. We have been included on distinguished lists such as Forbes' Best Midsized Employers, Forbes' Best Employers for Women, and Korn Ferry's Engaged Performance Award. You'll see the difference for yourself when you join the team.
Why Commerce? (https://www.commercebank.com/careers/about-commerce)
Inclusion and Diversity at Commerce
How to Join Our Team (https://www.commercebank.com/careers/how-to-join-our-team)
Want to be notified of positions that fit your preferences?
Follow these easy steps:
Create a Candidate Account at the top of the page by selecting "Sign In" upper right corner

Sign-up up for Job Alerts

We'll contact you about positions that match your skills and interests

Equal Opportunity Employer
Commerce Bank is proud to be an Equal Employment Opportunity employer and believes that every individual should have the opportunity to work at a job for which he, she or they qualifies. We celebrate diversity and do not discriminate based on race, religion, color, national origin, sex, sexual orientation, age, gender, gender identity, gender expression, veteran status, disability status, or any other applicable characteristics protected by law.