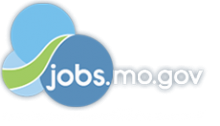 Job Information
Honeywell

Technical Manager- Global Security

in

Kansas City

,

Missouri
The future is what you make it.
When you join Honeywell, you become a member of our team of problem solvers, innovators, dreamers, and doers who make the things that make the future. Working at Honeywell isn't just about developing cool things. That's why all of our employees enjoy access to career opportunities across different fields and industries.
Are you ready to help us make the future?
Honeywell's Federal Manufacturing & Technologies business manages the U. S. Department of Energy's Kansas City National Security Campus in Missouri and New Mexico, manufacturing sophisticated mechanical, electronic and engineered-material components for our nation's defense system. Honeywell is on the leading edge of supplying engineering and manufacturing expertise for our nation's defense and national security. Visit kcnsc.doe.gov for more information about working for Honeywell at the Kansas City National Security Campus.
This position will be located in Kansas City, MO
Job Duties:
• Plan, organize, coordinate, and manage the overall activities of a technical work unit or team consisting of engineers, scientists and/or other qualified individuals
• Partner with others to balance the potentially competing needs of multiple customers
• Champion initiatives to improve critical processes and technological-related issues
• Provide technology vision, strategy, and Business management oversight; innovations and technological advances that improve quality, reduce flow-time, and improve productivity
• Cultivate career development of staff members through coaching, training, performance evaluations and challenging job assignments; maintain technical competence and leadership, and establish management succession
• Exhibit strong customer interface skills and responsiveness to meet customer needs
• Team and negotiate with multiple functional disciplines to achieve performance goals and business improvements
• Effectively communicate with all levels of FM&T management and staff, design partners, and customers
• Provide oversight to ensure individual project accomplishments and overall work unit effectiveness is achieved relative to committed objectives
• Provide leadership for staff development, and hold staff accountable to meet personal and business objectives
• Develop and implement staffing plans, budget proposals, and equipment requirements consistent with anticipated workloads
• Work with peers on technology development, manufacturing improvements, and resource sharing for the overall benefits of FM&T
• Participate in activities to develop technical or administrative solutions to customer expectations
• Understand risks associated with engineering technology maturation at FM&T and work to mitigate those risks
• Focus on efficiency, producibility, and technology advancement
You Must Have
• US citizenship in order to obtain and maintain US Dept of Energy ""Q"" level security clearance
• Bachelor's degree in Engineering from an ABET accredited institution
• Minimum of seven (7) years' experience in engineering or science-based field of study
We Value
• Advanced degree in Engineering, Engineering Management or Business preferred
• 10 years of experience in engineering with a minimum of 2 years of managing technical staff
• Demonstrated proven leadership and teaming skills
• Six Sigma Black Belt or Lean Expert certification a plus
• Experience in supporting customers that demand high levels of quality and ability to partner with customers for mutual benefit
• Ability to positively influence others, create a passion for excellence, and execute multiple projects while meeting customer expectations
• History of developing technical talent to handle diverse assignments with a bias for action
Honeywell is an equal opportunity employer. Qualified applicants will be considered without regard to age, race, creed, color, national origin, ancestry, marital status, affectional or sexual orientation, gender identity or expression, disability, nationality, sex, religion, or veteran status.