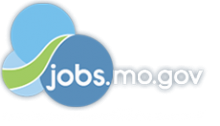 Job Information
U-Haul

U-Haul Warehouse Maintenance Technician/Carpenter 23-28 Per Hour

in

Kansas City

,

Missouri
Location:
1650 N Topping Ave, Kansas City, Missouri 64120 United States of America
Hours:· Monday – 7:00 a.m. – 3:30 p.m.· Tuesday – 7:00 a.m. – 3:30 p.m.· Wednesday – 7:00 a.m. – 3:30 p.m.· Thursday – 7:00 a.m. – 3:30 p.m.· Friday – 7:00 a.m. – 3:30 p.m.
The Facilities Maintenance Technician is responsible for performing routine building maintenance tasks. Performance of building maintenance tasks in one or more fields, Electrical, hydraulic systems, and equipment.
Key Job Responsibilities:
Paint, remodel, and refurbish areas as needed
Repair, maintain/monitor all equipment and amenities
Remove and properly dispose of all recyclable materials
Change light bulbs, interior and exterior, as needed
Maintain exterior property, including snow removal
Performs other work related duties as assigned
Work Experience Requirements:
Great attitude/team player
3-5 years of working experience in facilities maintenance
Trouble shot and repair mechanical and electrical problems
Basic understanding of electrical, plumbing, and carpentry
Ability to work with minimal supervision
Must demonstrate strong communication and interpersonal skills
Physical Requirements/Environmental Conditions:
Ability to push/lift 75 pounds
Ability to climb ladders
Bending at waist, sitting, kneeling, climbing, walking, crouching as job may require
Ability to work in extreme temperatures
Working around lubricants, solvents, batteries, cleaning fluids, paints
U-Haul Benefits Include:
· Medical Insurance· Dental· Vision· 401k· Corporate Discounts· And many more
PLEASE WATCH OUR VIDEO TO LEARN MORE ABOUT THE U-HAUL FULFILLMENT CENTERhttps://www.youtube.com/watch?v=PjGjSu6H3R8
AMERCO and its family of companies, including U-Haul, have strived to create a culture of health and wellness. As of February 1, 2020, and consistent with applicable state law, no AMERCO or U-Haul company will hire individuals in states where​ it may lawfully decline to hire individuals who use nicotine products. (Alabama, Alaska, Arizona, Arkansas, Delaware, Florida, Georgia, Hawaii, Idaho, Iowa, Kansas, Maryland, Massachusetts, Michigan, Nebraska, Pennsylvania, Texas, Utah, Vermont, Virginia and Washington). This policy will not apply to team members hired before February 1, 2020.
U-Haul is an equal opportunity employer. All applicants for employment will be considered without regard to race, color, religion, sex, national origin, physical or mental disability, veteran status, or any other basis protected by applicable federal, provincial, state or local law. Individual accommodations are available on requests for applicants taking part in all aspects of the selection process. Information obtained during this process will only be shared on a need to know basis.
Since 1945, U-Haul has been serving do-it-yourself movers and their households. Like many other successful ventures, the concept for U-Haul was generated out of need. After World War II, there existed the widespread need for do-it-yourself moving equipment that would be available on a one-way, nationwide basis. U-Haul co-founders L.S. "Sam" Shoen and his wife, Anna Mary Carty Shoen, recognized that need and acted upon it. Their visionary approach spread the cost of ownership among many users, facilitating the mobility of the populations of the U.S. and Canada. The covered wagon of the pioneers morphed into orange U-Haul trailers. In the process, an industry was born.