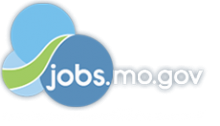 Job Information
Commerce Bank

Wealth Management Securities Processing Supervisor

in

Kansas City

,

Missouri
About Working at Commerce
Wouldn't it be great to build your career at a bank that's known for helping people with their financial challenges? That's exactly what you'd be doing when you join the team at Commerce Bank. We're looking for teammates who are ready to do whatever it takes to help our customers with their everyday financial needs. You'd be helping yourself too, because Commerce has a tradition of recognizing and rewarding team members for their talent, skills and contributions.
No wonder we've been an industry leader for over 150 years and have developed a reputation as a great place to work in the financial services world. If you'd like to be a part of a team and culture that is respected by its peers and in your community, we should talk. We're always looking for the best and brightest.
Job Category:
Grade 09
---
Location: 922 Walnut St, Kansas City, Missouri 64106
---
Job Expectations:
Job SummaryThe Wealth Management Securities Processing Supervisor coaches, mentors and develops six direct reports to achieve superior results while fostering a collaborative team environment. This position ensures superior customer service to our Front Office clients and our high net worth external clients. The successful candidate must have the ability to think strategically and have a growth mindset to align the Settlement team with the Commerce Trust Company's overall goals.Essential Functions- Coordinate daily activities within Settlement Unit, regulatory compliance oversight pertaining to the Settlement Unit- Oversight of all Trade Settlement at Depository Trust Company, Federal Reserve, BNYMellon and Broadridge for Mutual Fund trades- Quality control monitoring of unit procedures, coordination of reconciliation clearance process including problem resolution, project participation, activity/productivity tracking, as well as procedure and process modification suggestions that will lead to process efficiencies and cost reduction- Assist cross functionally with peers when needed in the Corporate Action and Income areas- Oversee department workflow and effectively communicate decisions, priorities and relevant information to team members- Provide guidance to employees on departmental projects/issues, coach and develop training plans, lead development conversations and answer day-to-day questions for team members- Perform other duties as assignedWork Schedule- Full Time, 40 hours per week. - Monday - Friday, 8:00am-5:00pm. Knowledge, Skills, & Abilities- Strong coaching, mentoring, and training skills - Excellent communication skills, including active listening skills - Excellent analytical thinker and problem solver - Possess business acumen to make timely and sound decisions- Strong leadership and planning experience - Proven ability to build and lead diverse teams to achieve significant results - Ability to set aggressive yet achievable goals and monitor to drive results- Strong knowledge of securities - Ability to develop and coach team members with proven ability to achieve results through collaboration and teamwork- Self-starter with strong decision-making skills and the ability to effectively communicate and interact with all levels of the company, clearly expressing ideas and concepts, both verbally and in writing- Ability to remain adaptable and resilient to all situations with an optimistic outlook and cast a positive shadow that is aligned with our culture and Core Values- Advance level proficiency with Microsoft Word, Excel and OutlookEducation/Experience- Bachelor's Degree in Business, Finance, Accounting, or Management preferred or equivalent combination of education and experience- Strong knowledge/experience in handling settlement of various types of securities instruments, Stocks, Bonds, Mutual Funds and Alternative Assets is required- Previous Supervisory/Management experience required
Time Type:
Full time
Commerce Bank has been awarded numerous awards for our company culture. We have been included on distinguished lists such as Forbes' Best Midsized Employers, Forbes' Best Employers for Women, and Korn Ferry's Engaged Performance Award. You'll see the difference for yourself when you join the team.
Why Commerce? (https://www.commercebank.com/careers/about-commerce)
Inclusion and Diversity at Commerce (https://www.commercebank.com/about-us/inclusion-and-diversity)
How to Join Our Team (https://www.commercebank.com/careers/how-to-join-our-team)
Want to be notified of positions that fit your preferences?
Follow these easy steps:
Create a Candidate Account at the top of the page by selecting "Sign In" upper right corner

Sign-up up for Job Alerts

We'll contact you about positions that match your skills and interests
Equal Opportunity Employer
Commerce Bank is proud to be an Equal Employment Opportunity employer and believes that every individual should have the opportunity to work at a job for which he, she or they qualifies. We celebrate diversity and do not discriminate based on race, religion, color, national origin, sex, sexual orientation, age, gender, gender identity, gender expression, veteran status, disability status, or any other applicable characteristics protected by law.