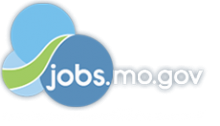 Job Information
Kraft Heinz

Production Supervisor

in

Kirksville

,

Missouri
Kraft Heinz, the company
As one of the world's largest food and beverage companies, we are proud to spark joy around mealtimes with a global portfolio of more than 200 brands. Some are iconic master brands like Heinz, Kraft and Planters. Others are fast growing new sensations that defy status quo like DEVOUR and Primal Kitchen. No matter the brand, we are united under one vision: To Be the Best Food Company, Growing a Better World. Bringing this vision to life are our 36,000+ teammates around the world, making food people love. Together, we help provide meals to those in need through our global partnership and commitment with Rise Against Hunger. And we also stand committed to sustainability, and the health of our planet and its people.Every day, we are transforming the food industry with bold thinking and unprecedented results. If you're passionate like us -- and ready to create the future, build on storied legacy, and participate as a conscientious global citizen -- there's one thing to do: join us.
Our culture of Ownership, Meritocracy and Collaboration
We're not afraid to think differently. Embrace new ideas. Dream big. It all comes down to the way we empower our people to own their work. It's true: Our employees are our competitive advantage. As part of the Kraft Heinz family you're supported to grow and achieve. You're recognized and rewarded for outstanding performance at every level. You're given the opportunity to leave your mark and build legacies. But you won't do it alone. This is where our values and teamwork thrives and collaborative spirit fuels every day.
Job Description
Role / Title
The Production Supervisor is a member of the plant leadership team and plays a key role in providing management and leadership to deliver business results and operational improvements. Under direction of the Business Unit Manager, the Production Supervisor is responsible for the day-to-day manufacturing operations for an assigned area and shift.
Primary Responsibilities
This role has responsibility to achieve productivity, efficiency, customer service, cost, quality, safety and employee engagement objectives through both individual and team contributions. Provides direction, leadership, development and support to direct reports through empowerment, teamwork, on-the-job assignments and continuous improvement projects and initiatives. Develops, implements and promotes safety programs and safe work practices through involvement in plant safety teams, programs and initiatives. Promotes sound employee & labor relations within the department by developing and maintaining an effective organization with qualified personnel. Develops, promotes, and supports continuous improvement and other cross-functional initiatives. Qualifications
BA/BS Degree in Business, Food Science, Engineering or related field is preferred

1-5 years of experience in a manufacturing environment is required

Ability to lead, motivate and mentor large teams of hourly associates is required

Strong communication and leadership skills

Strong analytical/critical thinking

Strong accountability, consistency and follow-through skills

Ability to work effectively with a wide array of plant personnel ranging from hourly employees to senior management
IND123
Location(s)Kirksville PlantEqual Opportunity Employer–minorities/females/veterans/individuals with disabilities/sexual orientation/gender identity
The Kraft Heinz Company is revolutionizing the food industry – we will be the most profitable food company powered by the most talented people with unwavering commitment to our communities, leading brands and highest product quality in every category in which we compete. As a global powerhouse, Kraft Heinz represents over $26 billion in revenue and is the 5th largest food and beverage company in the world. At Kraft Heinz, to be the BEST food company, growing a BETTER world is more than a dream – it is our GLOBAL VISION. To be the best, we want the best – best brands, best practices and, most importantly, the best people.