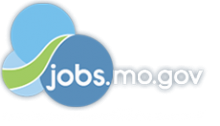 Job Information
PSG Global Solutions

Mechanical Integrity Data Administrator

in

Lake St. Louis

,

Missouri
The Opportunity
We're looking for a Mechanical Integrity Data Administrator , working in the Biotechnology/Medical Devices industry in Lake St. Louis, Missouri .
Job description:
Perform data administration as directed by supervisor.

Manage and store documentation according to site policies.

Monitor and report on project status.

Compile information from various sources.

Evaluation/review of P&IDs.

Data management in the companys CMMS system.

Maintain a safe working environment and adhere to good housekeeping practices.

Ensure active participation in the sites safety program.

Ensure compliance with plants mechanical integrity program.

Other duties as necessary to assist with compliance in mechanical integrity, EHS, DEA, and other governing regulations.
Our Client
Our client is an award-winning clinical development company. Improving lives globally with 20+ years experience in clinical research and strategic resourcing. Elevating results with proven strategies, comprehensive solutions, and customized delivery models.
Serving pharmaceutical, biopharmaceutical, biotechnology, and medical device organizations.
Strong relationships provide you connections and access to great opportunities. Industry expertise sets you up for success with helpful insights, career coaching, and professional training. Grow and learn while you put your skills to work.
Experience Required for Your Success
Requirements:
High School Graduate or equivalent

Maintenance department experience preferred

Strong working knowledge of P&IDs

Good Communication and inter-personal skills

Computer Literacy

Proficient in basic mathematics

Excellent record keeping and organizational skills

Ability to adapt to change and remain flexible with work schedule or work demand

Good Teamwork skills
Details
The pay range we are offering is 15 to 20 per hour. This position may present an opportunity to go permanent.
What Do You Think?
Does your experience reflect what it takes to be successful in this role? Do the work and challenges get you excited about what's possible? Apply here .
Not exactly? Join Our Talent Community at https://jobs.psgglobalsolutions.com/register , and we'll let you know of additional opportunities.
EOE Protected Veterans/Disability