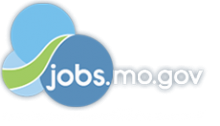 Jackson County Missouri

Supervisor

in

Lee's Summit

,

Missouri
Job Duties:
Ensures the successful operations and maintenance of specific division operations, including:
Leading natural resource projects and programs
Managing division inspection and quality control programs, including inspections and work planning for playgrounds, docks, regulatory compliance and other park infrastructure
Supporting division assess management programs and training
Supporting annual review and updates to division Standard Operating Procedures.
Planning and managing special projects.
Supporting preparations for seasonal special events and recreation programs.
In the absence of the Superintendent and/or Deputy Superintendent, may have immediate responsibility for the operation and maintenance of assigned projects and the necessary associates and equipment by which to complete.
Supervises park operations staff and volunteers.
Responsible for inventory control of all assets needed for work projects; financial assessment and budgetary controls are expected in this position.
Minimum Qualifications:
Must have a high school diploma or GED. Associate's Degree or higher in an industry related field preferred with 3-5 years supervisory experience, OR, minimum of 10 years of experience in an industry related position with 3-5 years of supervisory experience.
Must complete division specific training as directed.
Heavy lifting is required, at times in excess of 50 pounds
Additional qualification dependent on department needs.
Must submit to/pass pre-employment background and drug screen.
Department: Parks + Rec
Grade: g09
Salary: $39,873 - $50,835/year