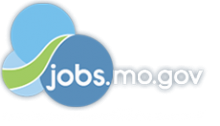 Job Information
Central Power Systems & Services

UPS / Electrical Products Tech

in

Liberty

,

Missouri
Who we are:
Central Power Systems & Services has been serving the commercial and industrial needs of our cliental with top quality electrical and power generation products since 1954.
Desired Candidate should support the company's mission, vision, and values by exhibiting the following traits: Trust, respect, accountability, and teamwork.
Responsibilities
Provide battery and equipment replacement when necessary.

Perform Preventative Maintenance, Start-up, commissioning, and routine & emergency service.

Perform Quality Control and Site Inspections.

Analyzes test data and recognize deviation from acceptable values.

Manage company assets, control personal inventory, and uploads all field activity reports.

Complete all assigned tasks in a timely manner.

Take ownership of an assigned task and see it through to a successful completion.

Provide ongoing customer support and meet customer service requirements.

Ability to troubleshoot, inspect, and diagnose the Critical power supply starting with the Utility, Generator, ATS and/or Switchgear.

Required to learn and work within the daily parameters of the Generator Field service department.
Experience and Skills
Minimum of two (2) years education background, relevant work or related military experience in power systems, battery technologies, electronic repair.

Strong analytical and technical skill, diagnostic capabilities, and the ability to learn new technologies and systems.

Ability to read schematics drawings and company technical publications.

Ability to read electrical drawings and knowledge of troubleshooting, test and repair techniques.

Meet the physical requirements to include the ability to lift up to 75lbs.

Good understanding of single phase and three-phase circuit theory, analog and digital electronic circuit theory, and microprocessor controls and programming.

Understand how to perform phase rotation and phase alignment checks.

Basic understanding of network functionality and sealed and wet celled battery theory and application.

Ability to travel when required.

Must be willing to work varied shifts to support our 7/24/365 day operation including nights, weekends, and holidays; and serve on a rotating on call team to respond to emergency calls.

Valid current driver's license and driving record that meets company standards required.

Ability to obtain a Department of Transportation (DOT) Medical Certificate & pass a drug and alcohol screen.

MS Office skills required.
If you are ready for a rewarding career, apply here!
Our Company is an equal opportunity employer. All qualified applicants will receive consideration without regard to race, religion, color, national origin, sex, sexual orientation, gender identity, age, disability, status as a protected veteran, or any other characteristic protected by applicable federal, state or local law.