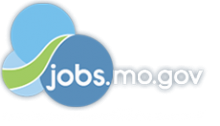 Job Information
Hallmark

Zone Maintenance - 2nd Shift (Full Time Temporary)

in

Liberty

,

Missouri
Zone Maintenance - 2nd Shift (Full Time Temporary)
Apply now »
Date: May 5, 2021
Location: Liberty, MO, US, 64068
Company: Hallmark
reqid: 87933
WHEN YOU CARE ENOUGH YOU CAN CHANGE THE WORLD.
Do you want to work for one of the world's most trusted and recognized brands? Hallmark is a company rooted in connecting people. We care for our employees, our communities, and our world. A career at Hallmark means you get to make a big impact and create something that can make a genuine difference. We're looking for people who want to continue to carry our vision forward.
WHO WE ARE:
The Hallmark Liberty Distribution Center provides for the planning and execution of product shipments to Hallmark retailers. The distribution center focuses on supplying the necessary products to all of Hallmark retailers in a cost efficient and timely manner. This includes scheduling and planning of all product lines and their fulfillment activities across a variety of Hallmark customers. Building strong relationships with internal and external partners ensure that speed to market and flawless execution at the retail level are among our highest priorities.
ABOUT THIS ROLE:
The Zone Maintenance role is a 2nd shift full-time TEMPORARY position based at the CareFree Caves in Independence, MO. The work schedule is Monday - Friday, 2:00 p.m. - 10:00 p.m. This temporary role will last until December with the ability to apply for full-time regular openings at the end of the assignment.
Zone Maintenance breaks down domestic and import cartons and cubes to place in the appropriate bin location or compactor. Recognize and determine which corrugate is to be reused versus discarded. Fill the storage racks with corrugate to support order processing. Empty recycle barrels from processing zones into gaylords. Place full trash barrels at the end of each zone for pick up. Operate the baler as a daily activity, including tying and ejecting the finished bale.
Must operate a pallet jack as a daily activity. Take assembled cubes to needed aisles and/or compactor. Sweep and clean assigned zones, aisles, and areas surrounding compactors on a daily basis. Identify high volume areas and maintain them to the degree that provides a safe and clean working environment.
Application Instructions:
To be considered an applicant for this position you must show how you meet the basic qualifications of the job in a resume or document you upload, or by completing the work experience and education application fields. Accepted file types are Microsoft Word (DOC or DOCX), PDF, HTML, or TXT. Individual file size attachment limit is 10 MB.
You must address how you meet the requirements and qualifications for this vacancy in your uploaded resume/document or in the completed qualification fields. If additional openings become available within 30 days of posting coming down and the vacancy is still in an open status, applicants will be selected from the original posting. If interested in this job, please apply now.
In compliance with the Immigration Reform and Control Act of 1986, Hallmark Cards, Inc. and its subsidiary companies will hire only individuals lawfully authorized to work in the United States. Hallmark does not generally provide sponsorship for employment. Employment by Hallmark is contingent upon the signing of the Employment Agreement, signing of an agreement to arbitrate in connection with the Hallmark Dispute Resolution Program, completing Form I-9 Employment Eligibility Verification, passing the urinalysis drug screen, education verification and satisfactory reference checks.
BASIC QUALIFICATIONS
High School Diploma, GED or equivalent

Ability to constantly, stand, walk push/pull and reach above shoulder level

Ability to push, pull, lift, and carry up to 30 pounds constantly, up to 40 pounds frequently and lift up to 60 pounds occasionally

PREFERRED QUALIFICATIONS

Must be able to respond to machinery signaling devices and communication via department intercom

Must follow established safety procedures in all job aspects along with the proper use of personal protective equipment

Must be able to safely use a utility or stock knife

Must be able to work well with people and interact/work as a team

ADDITIONAL DETAILS

The Zone Maintenance role is a 2nd shift full-time TEMPORARY position based at the CareFree Caves in Independence, MO. The work schedule is Monday - Friday, 2:00 p.m. - 10:00 p.m.

Relocation will not be provided.

BENEFITS AND PERKS:

At Hallmark, we help people feel connected to what matters. That's true of our employees, just as it is our consumers. Providing benefits that support the lives and wellbeing of Hallmarkers is among the most important investments the company makes.

Hallmark benefits are designed to give you choices. Wherever you are in life, we want you to find the benefits that are right for you and your loved ones. Explore the Hallmark Benefits Guide (https://corporate.hallmark.com/wp-content/uploads/2018/10/Hallmark_Benefit_Guide_Corporate.pdf) to learn more.

Hallmark is an equal opportunity employer. All qualified applicants will be considered for employment without regard to race, color, religion, sex, age, pregnancy, national origin, physical or mental disability, genetics, sexual orientation, gender identity, veteran status, or any other legally-protected status. Principals only please.

Nearest Major Market: Kansas City Job Segment: Maintenance, Manufacturing

Apply now »
Find similar jobs: