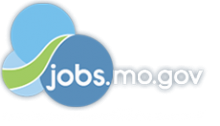 Job Information
Dorman

Project Engineer

in

Louisiana

,

Missouri
Project Engineer
Apply now »
Date: Sep 24, 2020
Location:
Louisiana, MO, US
Company: Dorman Products
Are you a recent graduate or someone with a few years of experience in Industrial Engineering?

Do you have experience leading Kaizens and working in a continuous improvment environment?

If so, this may be the perfect role for you!
As an Industrial Engineer with Dorman you will lead, drive and focus the organization on Lean Implementation in the area of Order to Invoice, Material, Labor and Overhead Improvements to and through the SAP ERP Operating System. Candidate will instill a lean/continuous improvement culture throughout the organization. Candidate will desire career progression and be given responsibilities and opportunities as such.
RESPONSIBILITIES include the following. Other duties may be assigned based on Company needs.
Lead and drive VA/VE, lean, problem solving activity across the business unit
Facilitate and lead VA/VE workshops with internal teams as well as with the supply base
Facilitate cost improvement idea generation internally and externally
Lead problem solving training and execution across the business unit
Build and encourage continuous improvement culture
Provide technical guidance to team members
Demonstrated ability to build relationships and teams across all levels
Excellent written and oral communication/presentation skills
Passion for continuous improvement and ability to teach, mentor and coach team members
Six Sigma problem-solving through continuous improvement projects, and events.
Major job duties will include Leading and facilitating, and training teams in/with Lean Tools such as
Value Stream Mapping and Analysis
Kaizen Events
Lean 6σ Projects
Standard Work & Process Control
5S & Visual Work Place
Key Performance Indicators in the fields of Safety, Quality, Delivery Inventory, Productivity and Cost will be used to determine successful application, implementation and sustainment of these tools and results.
REQUIREMENTS:
BS degree in Engineering or related field is preferred, plus 3-5 years of Lean, Lean 6σ, Lean Manufacturing, Continuous Improvement Engineer, Facilitator, or experience in a fast pace manufacturing environment. Experience as lead facilitator for a minimum monthly kaizen events that have delivered noteworthy improvements in productivity, working capital and quality. Kaizen events should span Value Stream Mapping, Standard Work, and 5S at a minimum.
Extremely results oriented.
Requires sufficient skills and experience in developing process controls and quality standards.
Knowledge and experience in Lean manufacturing and Continuous Improvement practices required.
Strong attention to detail.
Good oral and written communication skills to provide training and coaching in Lean Manufacturing and Continuous Improvement required.
Good analytical and problem solving skills.
Must have a demonstrated ability to organize and execute assigned projects.
Ability to prioritize and manage multiple tasks and meeting all agreed deadlines.
Strong sense of urgency in meeting customer needs.
Must have good working knowledge of Microsoft Access, and be able to extract their own data from replicated data sets.
Excellent skills in Excel, Word and PowerPoint software.
Previous SAP knowledge is a plus.
#IND123