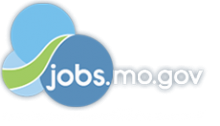 Job Information
Associated Electric Cooperative, Inc.

Journeyman Welder/Mechanic

in

Marston

,

Missouri
Working at AECI is more than a job, it is a career filled with challenges, rewarding work experiences, state-of-the-art tools and exceptional benefits. We are a premier employer comprised of the best and the brightest in the industry. We are searching for talented, enthusiastic people to contribute to our team as we work to provide safe, reliable and affordable energy for our member-owners. At AECI, one of the largest electric cooperatives in the nation, your opportunities to gain valuable experience and contribute new ideas in an ever-changing industry with a growing company are endless.
Journeyman Welder/Mechanic
Apply For This Job
Location:
New Madrid Power PlantAddress:
Marston, MOJob Type:
Full-Time
The New Madrid Power Plant seeks a highly motivated individual who will perform maintenance on the mechanical equipment used in and around the power plant. Maintenance will include the repair of failures, machining of parts, rigging, welding, piping, lubricating, insulating, painting, issuing tools, cleaning, and any other work to assure proper operation and appearance of equipment, structures, and grounds. They will use equipment such as machine shop tools, welding equipment, hand tools, hoisting and rigging equipment as well as read and interpret sketches, print and make templates for welding and mechanical jobs.
The mechanical equipment included, but not limited to, steam generators, turbo generators, electrical generators, compressors, pumps, fans, vehicles, tractors, coal handling equipment, valves, piping, locomotive, and structures.
Job Requirements:
· High school diploma or GED.
· Minimum of four years work experience in a mechanical field with two of those years as a certified high pressure welder with experience with welding procedures in rod selection, rod type, and the ability to set up welding machines, heli-arc, mig and acetylene.