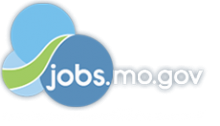 Job Information
Curium

Manufacturing Engineering Technician II - Aseptic Suite

in

Maryland Heights

,

Missouri
About Curium:
Curium was formed in 2017 through the union of IBA Molecular and Mallinckrodt Nuclear Medicine LLC. Curium is a world-class nuclear medicine solutions provider with over 100 years of combined industry experience. We are proud to service over 14 million patients worldwide each year and strive to provide best-in-class quality products and exceptional, reliable service.
Our diverse group of industry experts is unified under one strong and singular focus – to develop, manufacture and supply SPECT, PET and therapeutic radiopharmaceuticals to customers around the globe. In fact, we have over 6,000 customers in over 70 countries world-wide.
At Curium, every single dose counts in helping doctors and patients diagnose and treat disease. That means every single employee counts toward meeting this unified objective to help each patient live "Life Forward". We have an amazing team that lives by our core values every single day – integrity, commitment and collaboration. Our North American headquarters is in Maryland Heights, MO. Come grow with us!
Summary of Position:
Performs all tasks associated with preparing, formulating and dispensing aseptically manufactured products in and ISO 5 cleanroom environment according to cGMP Guidelines in order to meet production demands.
Schedule:
Monday through Thursday 0500-1530
Weekend and off shift overtime as needed
Essential Functions:
• Ensure a safe and quality working environment through training, awareness, and compliance to safety guidelines, SOP's and FDA regulations.
• Responsible for following detailed instructions and communicating effectively, both written and verbally.
• Perform Batch Record calculations and maintain all documentation according to cGMP Guidelines.
• Set up, maintain, and clean appropriate equipment and work area according to SOP and in compliance with cGMP guidelines.
• Set up, operate, and monitor production equipment and processes in accordance with current good manufacturing practices and standard operating procedures.
• Calibrate or adjust equipment to ensure quality production, using internal calibration functions.
• Participate and perform effectively in a team environment and interact with multiple departments to ensure the operational success of the team.
• Responsibilities also include the ability to lift, reach, pull, and squat as needed, according to production demands.
• Adhere to all applicable regulations, policies, and procedures for health, safety, and environmental compliance.
• Troubleshoot problems with equipment, devices, or products.
Requirements:
• High school diploma or equivalent required. College level course work in Mechanics, Engineering Technical trade, or Chemistry preferred.
• 0 to 2 years of manufacturing experience preferred (regulated environment, attention to detail and following detailed instruction).
• Knowledge of Good Manufacturing Practices c(GMP) and applicable Quality System Standards.
• Willingness to work rotating shifts, weekends, and overtime, as necessary.
Preferred Skills:
• Effectively adjusts to changes and deals effectively with uncertainties in the workplace.
• Ability to generate new and valuable ideas and effective solutions to difficult problems; connects previously unrelated notions.
• Realizing the worth of all people and respects others, regardless of background or cultural differences.
• Thoroughly understanding the needs of internal/external customers and making customer satisfaction a top priority.
• Strong motivation and ability to achieve work goals and quantifiable business results.
• Ability and desire to cooperate, collaborate, and partner with others.
• Willingness to help outside your department and within your department outside your normal or assigned responsibilities.
• Has demonstrated the use of logical methods to solve problems with effective solutions and able to make quick quality decisions.
• Dedicated to providing the highest quality product and meeting the expectations and requirements of internal and external customers.
• Takes ownership and accountability for the production process, assigned production area, production equipment and associated documentation.
• Good interpersonal skills and ability to communicate information in a timely manner to those who need the information.
• Drive self and team to schedule adherence and most efficient production process.
• Uses his/her time effectively and efficiently; concentrates his/her efforts on the more important priorities for the department.
• Knows personnel strengths, weaknesses, opportunities and limit; seeks feedback and open to criticism.
Working Conditions:
• Willingness to work in plant producing radioactive materials and requiring all employees to participate in safety programs designed to minimize potential and/or actual exposure levels.
• Candidate must be willing to wear a variety of personnel protective equipment.
• Must possess good hand-eye coordination and be able to stand for long periods of time as required by production demand.
• Responsibilities also include the ability to lift, walk, bend, stoop, push, pull, reach, and climb stairs without accommodation.
• May be required to sit or stand for long periods of time while performing duties.
• Must be able to work outside of regular work hours.
Disclaimer:
The above statements are intended to describe the general nature and level of work being performed by employees assigned to this classification. They are not intended to be construed as an exhaustive list of all responsibilities, duties and skills required of employees assigned to this position.
Equal Opportunity Employer:
Curium is an equal opportunity employer. All applicants will be considered for employment without attention to race, color, religion, sex, sexual orientation, gender identity, national origin, veteran or disability status.