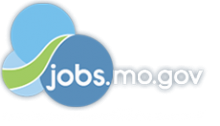 Job Information
Tenneco/Federal Mogul Motorparts

Rotational Program - Automotive Engineer

in

Maryland Heights

,

Missouri
Rotational Program - Automotive Engineer
Tracking Code:181537

Job Location:Maryland Heights, MO

Country:United States
DRiV is a unique $6+ billion dollar global start-up company built from the combined strengths of Tenneco, Federal-Mogul and Öhlins. Our foundation reaches from the Model T to the Model E, and includes 31 of the best known and respected aftermarket brands, including 14 brands 100 years or older. Our global scale and longtime partnerships with the world's leading manufacturers give DRiV a unique competitive advantage. We are driven to elevate the ride experience through technology and high performance solutions, delivering innovation, quality and unparalleled service to our Aftermarket and OE customers. Our 31,000 team members throughout 25 countries around the world work as one team, driving advancements that help our customers get the most from every vehicle, every ride, every race and every journey.
Rotational Development Program Details
DRiV's Rotational Development Programs prepare highly talented early-career professionals to assume leadership roles in fast-paced, results-driven disciplines. The programs are designed to equip participants with a broad overview of the company, business units and functional areas with assignments taking place in operations, technical and/ or corporate environments. The program includes two rotations of 18-24 months each. Each rotation will help speed the growth of the knowledge, skills, and abilities needed to become successful leaders at DRiV. Rotations may require relocation within the United States.
The assignments will increase in their level of responsibility and complexity, and involve working closely with all levels of leadership within the company. A critical component of the rotational program is participation in business and leadership training initiatives, both formal and experiential, to broaden your understanding of DRiV's business environment. This program also develops critical leadership skills and will establish a professional network needed to support your career growth.
Engineering Rotational Program
Once you start your career as an automotive Engineer, you will play a vital role in making sure that the products our customers want will be designed and manufactured safely, to their specification, and within budget. This program is specifically designed to give our Engineers the critical skills and industry experience needed in a "real world" setting to establish a sound future of success and development. Upon completion of the rotational program, these employees will have the knowledge and experience needed to make informed decisions about their career progression. Before you consider a career as an Automotive Engineer with DRiV, can you answer yes to all of these questions?
Do you enjoy working in a team environment to solve problems?

Are you looking for the challenge of working for an industry-leading company with unlimited career potential?

Are you excited to move from the theory of a classroom to the reality of design and production?

Can you communicate easily with team members from different departments, and not just other engineers?
If you have answered "yes" to these questions, the following are examples of the types of roles your new assignment would provide if you are selected:
What you'll be doing:
Pursuing opportunities for cost reduction and profit improvements within your operation, especially through the use of lean management techniques.

Transitioning new products and processes to production in compliance with all State and Federal Safety and Environmental laws.

Development and implementation of process improvements.

Actively involved in solving quality problems and designing process control improvements.

Works with the Accounting Department to learn and ensure accurate product costing is being reflected in the plant.

Become familiar with company resources within the areas of design, analysis, measurement, bench test, engine test and prototype manufacturing.

Write standard operating instructions and trains operators on new equipment to meet requirements of QS 9000.
Required Experience
Program Requirements
Educational requirements:Bachelor's degree in Mechanical Engineering, Materials Engineering, Industrial Engineering, Manufacturing Engineering, Automotive Engineering or equivalent required with a minimum GPA of 3.0.Current Class Level: Senior or Graduate.
Experience/Requirements:
Permanent work authorization in the U.S. (No sponsorship is available for these positions)

Co-op or internship assignments required

Demonstrated skills in Microsoft Office Suite

Strong written and verbal communication skills

Proven track record of accomplishments both inside and outside of the educational setting

Ability to establish and manage multiple priorities in a dynamic environment

Experience in a leadership role; guiding and directing a team towards a common goal

Experience with lean management techniques preferred.

Interest in automotive industry

Required to relocate up to 2 times within the first 4 years of employment
Possible Locations:
Skokie, IL

Maryville, MO

Boaz, AL

Smithville, TN

Glasgow, KY

Smyrna, TN

Maryland Heights, MO

Lake Forest, IL

Harrisonburg, VA

Paragould, AR

Kettering, OH