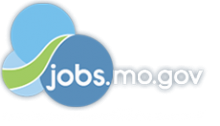 Job Information
Tenneco/Federal Mogul Motorparts

EHS Coordinator

in

Maryville

,

Missouri
EHS Coordinator
Tracking Code: 184576

Job Location: Maryville, MO

Country: United States
Job Description
Tenneco's Motorparts (DRiV) is a world leader in the international automotive aftermarket built from the combined strengths of Tenneco, Federal-Mogul and Öhlins with 31 of the best known and respected aftermarket brands, including 14 brands 100 years or older. Our colleagues throughout 25 countries around the world work as one team, driving advancements that help our customers get the most from every vehicle, every ride, every race and every journey.
We are looking for an EHS Coordinator to join our team in Maryville, MO. In this role you will assist in defining plant safety goals and objectives, ensuring that goals and objectives are met through effective management and administration. The EHS coordinator administers all safety and environmental activities including plans to improve and attain goals, as well as, the technical aspects of processes that involve chemical reactions. The primary objective is to assure compliance to all regulations and policies related to safety and environmental activities.
The team is ready to act immediately on those candidates who are the best fit for the role. You'll first hear from someone in Talent Acquisition to schedule a phone screen, and then the next step will be a personal interview with our Hiring Manager. We pride ourselves on moving through processes quickly, and you can be sure of transparency and prompt communication throughout.
Responsibilities:
Assists in defining plant safety goals and objectives and ensure goals and objectives are met through effective management and administration

Coordinate and Administer the ISO 14001 EHSMS for the facility. Perform internal audits to ensure compliance with the standard.

Assist department managers in administrating department safety programs.

Complete management reviews to communicate system compliance and ensure continuous improvements.

Determine safety and environmental training needs and implement.

Conduct periodic safety and environmental inspections and coordinate corrective actions based on these inspections.

Maintain MSDS files.

Coordinate data analysis related to injuries/illnesses and safety performance together with Human Resources data.
Additional Responsibilities:
Maintain waste stream at levels to comply with local ordinances.

Maintain chemical constituents in coating processes at proper levels for optimum operation for coating products.

Interface with engineering staff in the mechanical operation of coating line.

Test levels of solution(s) in coating tanks.

Oversee operation of coolant reclaiming.

Prepare monthly report information as required.

Develop Capital Appropriation Requests as needed to support general area of responsibility.

Individual time management and records.

Submission of monthly reports and other required safety, quality, cost saving or environmental records or reports.
Required Skills
Ability to organize diverse work load and work with minimum supervision.

Establish priorities to assure compliance with regulations and policies and efficient operation of equipment.

Ability to communicate with employees at all levels.

Microsoft Office skills (including Excel)

Writing skills, communication skills, and mathematics skills through basic trigonometry and algebra.
Required Experience
Bachelor of Science Degree with a major in Engineering, Environmental Sciences, Safety, or related areas.

Minimum of two (2) years in a manufacturing environment.
We are an equal opportunity employer. Employment selection and related decisions are made without regard to gender, race, age, disability, religion, national origin, color, gender identity, sexual orientation, veteran status or any other protected class.