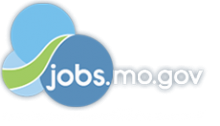 Job Information
Rise Baking Company

Line Lead

in

Mexico

,

Missouri
Production Line LeaderThe Production Line Leader coordinates all activities on a specific production line. This includes, but is not limited to, leading a group of Rise Team Members and ensuring the safe, efficient manufacture of bakery products that meet established quality and food safety standards.
FUNDAMENTALS OF THE POSITION:1. Prepare for the shift?s production through effective communication with the previous shift, Sanitation, production scheduler, supervisor and line workers. Communicate any changes/instructions and guide the line through the set-up process. Demonstrate the ability to organize/set up all machinery/equipment and make necessary adjustments to begin production on schedule.
Prepare in advance for any scheduled changeovers and facilitate this process, including, but not limited to, advanced ordering of required supplies, ensuring necessary equipment is available and has been pre-flighted, and required specification sheets and other paperwork is readily available for any product being ran. This will include ensuring metal detectors are prepared for operation.

Audit the production process flow to ensure everything is set up and running correctly. Monitor product quality and consistency through the use of statistical process control measures. Identify bottlenecks or problem areas and partner appropriately with other Rise members to resolve issues, reduce downtime or improve efficiency. Ensure all documentation is maintained correctly, including regular metal detector operation and checks.

Promote and facilitate safe work practices at all times. Take appropriate actions to ensure the safety of all Rise team members. Follow proper GMP procedures and lead others in promoting these practices. Ensure proper cleaning procedures are followed and good house-keeping is a priority. Supports all Rise Baking Quality Systems, including HACCP and all Sanitation guidelines, especially for allergens.

Assist in other areas, as required. This will include the ability to provide line coverage for all job functions. Ensure that all assigned team members are adequately trained in accordance with established guidelines. Must be able to positively interact with other departments, lines and shifts.
Specialist Areas of Experience Preferred or Equivalent (Professional Designation, Certifications, etc.):
Ability to successfully complete courses in quality, safety and production through the American Institute of
Baking or equivalent within six months of assuming position.
Ability to access and effectively use computer software programs required for production reporting, i.e., WMS, MS Access, etc.
Minimum Applicable Experience (Years of Experience, etc.):
Two ? Three years experience working in a manufacturing environment; food manufacturing preferred.
Work Environment (Physical Conditions, Sensory Attention, etc.)
Position performs duties in a food manufacturing environment where one would be subjected to mild temperature differences; some heat in summer. Would have continuous exposure to flour, sugar, eggs, butter, nuts, allergens and other ingredients.
Must be able to lift/carry objects weighing up to 50 pounds. Ability to perform assisted push/pulls on
objects weighing in excess of 1000 pounds. Works in a high-speed manufacturing facility requiring quick
response to processing needs. Must be able to stand for extended periods of time.Related keywords: manufacturing
We ask that you are able to wear a face mask during your shift.
Applicant Qualifications :
What is the highest level of education you have completed?

How many years of Manufacturing experience do you have?

Please list 2-3 dates and time ranges that you could do an interview.
Language
An Equal Opportunity Employer. All qualified applicants will receive consideration for employment without regard to race, color, religion, sex, sexual orientation, gender identity, national origin, or protected veteran status and will not be discriminated against on the basis of disability.