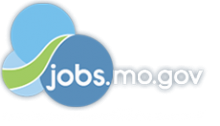 Job Information
Smithfield

Powerhouse Lead

in

Milan

,

Missouri
Job Locations
US-MO-Milan
Your Opportunity
This position will act in concert with the Powerhouse Maintenance Supervisor to ensure that PM's are completed, downtime events are responded to appropriately and providing "on the job" training (OJT).
Knowledge of operating, testing, troubleshooting and repairing ammonia-based refrigeration systems, and HVAC, stand-alone "rack" systems, and boiler and hot water systems. Basic knowledge of General Maintenance and Electrical and Electronic Systems are also required. The associate must be able to work in a team environment, or individually with little or no supervision. Must comply with all Company SAFETY rules (LOCKOUT/TAGOUT, ETC), Good Manufacturing Practices (GMP's), and all Process Safety Management (PSM) regulations.
Core Responsibilities
Ensure the downtime escalation protocol is executed appropriately.

Conduct rounds multiple times per shift to ensure all work is being logged in SAP appropriately.

Provide specific hands-on training per the Supervisor's training plan.

Be the maintenance point of contact on the floor with personnel from other departments.

Assist supervisor with conducting root cause problem solving and equipment risk assessments.

Act in a professional and courteous manner at all times.

Work flexible hours as needed.

Comply with all personnel, safety, food safety and company policies and procedures, including production standards.

Operation, testing, troubleshooting and repair of the ammonia-based refrigeration system, its sub-systems and all ancillary processes and/or equipment related to the operation of the refrigeration system.

Operation, testing, troubleshooting and repair of all rack-mounted, stand-alone gas refrigerant HVAC units.

Operation, testing, troubleshooting and repair of boiler and hot water systems, their sub-systems and all ancillary equipment related to the operation of the boiler and/or hot water systems.

Perform refrigeration, HVAC, boiler and hot water system PM's.

Maintains the material integrity of the engine and utility rooms in accordance with established best practices.

Rebuilds ammonia, HVAC, boiler and hot water system components in accordance with technical manuals.

Complete all applicable documentation in performance of and as required by the job including but not limited to: PSM-related modifications or changes, Work Orders (WO's), refrigeration system operation notes, and as deemed necessary by upper management.

Adheres to all Environmental Management Systems/ISO 14001 practices and procedures.

Adheres to all Company policies including but not limited to: safety, Good Manufacturing Practices (GMP's) and Standard Operating Procedures (SOP's).

Actively participates in all assigned team meetings, training opportunities and designated interaction-required forums.
Qualifications
Associates degree or equivalent from two-year college or technical school; or six months to one year related experience and/or training; or equivalent combination of education and experience.

Ability to take and pass MCCU designated courses.

Ability to read and interpret documents such as safety rules, operating and maintenance instructions, and procedure manuals. Ability to write routine reports and correspondence. Ability to speak effectively before groups of customers or employees.

Ability to calculate figures and amounts such as discounts, interest, commissions, proportions, percentages, area, circumference, and volume. Ability to apply concepts of basic algebra and geometry.

Ability to solve practical problems and deal with a variety of concrete variables in situations where only limited standardization exists. Ability to interpret a variety of instructions furnished in written, oral, diagram, or schedule form.

To perform this job successfully, an individual should have knowledge of manufacturing software; spreadsheet software and word processing software.

Ability to work RTE and Raw side

Ability to communicate with others by speaking, reading, and writing English.
Work Environment & Physical Demands
While performing the duties of this job, the employee is regularly required to stand; walk; use hands to finger, handle, or feel; reach with hands and arms; climb or balance; stoop, kneel, crouch, or crawl and talk or hear. The employee is occasionally required to sit and taste or smell. The employee must regularly lift and/or move up to 10 pounds, frequently lift and/or move up to 25 pounds and occasionally lift and/or move up to 50 pounds. Specific vision abilities required by this job include close vision, distance vision, color vision, peripheral vision, depth perception and ability to adjust focus.
Work Environment & Physical Demands
While performing duties of this job, the employee is regularly exposed to wet and/or humid conditions; moving mechanical parts; high, precarious places; fumes or airborne particles; extreme heat and risk of electrical shock. The employee is frequently exposed to outside weather conditions and extreme cold. The employee is occasionally exposed to toxic or caustic chemicals and vibration. The noise level in the work environment is usually loud.
Careers and Benefits
To learn more about Smithfield's benefits, visit smithfieldfoods.com/careerbenefits
About Smithfield Foods
Headquartered in Smithfield, Va. since 1936, Smithfield Foods, Inc. is an American food company with agricultural roots and a global reach. Our 40,000 U.S. and 15,000 European employees are dedicated to producing "Good food. Responsibly. ® " and have made us one of the world's leading vertically integrated protein companies. We have pioneered sustainability standards for more than two decades, including many industry firsts, such as our ambitious commitment to cut our carbon impact by 25 percent by 2025. We believe in the power of protein to end food insecurity and have donated hundreds of millions of food servings to our neighbors in need. Smithfield boasts a portfolio of high-quality iconic brands, such as Smithfield ® , Eckrich ® and Nathan's Famous ® , among many others. For more information, visit www.smithfieldfoods.com , and connect with us on Facebook (https://www.facebook.com/SmithfieldFoods/) , Twitter (https://twitter.com/SmithfieldFoods?ref_src=twsrc%5Egoogle%7Ctwcamp%5Eserp%7Ctwgr%5Eauthor) , LinkedIn (https://www.linkedin.com/company/smithfield-foods) and Instagram (https://www.instagram.com/smithfieldfoods/?hl=en) .
EEO/AA Information
Smithfield is an equal opportunity employer committed to workplace diversity. All qualified applicants will receive consideration for employment without regard to race, color, religion, sex, sexual orientation, national origin, age, gender identity, protected veterans status, status as a disabled individual or any other protected group status or non-job characteristic as directed by law.
Connect With Us!
ID 2021-15953
Job LocationsUS-MO-Milan
Category Engineering
Type Full-Time
FLSA Status Hourly
Shift 1st Shift