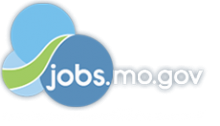 Job Information
ICU Medical

Device Sales Specialist - wPA/OH

in

Missouri
The Device Sales Specialist is responsible for building and maintaining relationships with key decision makers that lead to future business opportunities. The position increases profitability and expands existing accounts by selling ICU Medical products and extending relationships into new areas with new accounts. As part of a regional device and technology team, Device Sales Specialists are responsible for identifying and closing opportunities for ICU infusion devices.
Essential Duties & Responsibilities
Meet territory sales quota for ICU IV Infusion Device product line: Plum 360, LifeCare PCA and complimentary dedicated pump infusion sets along with MedNet safety software and IV EMR connectivity.

Master presentation skills and command of technical knowledge of the ICU family of products and how they relate to guidelines (FDA, CDC, SHEA, INS, ONS, ASHP, etc.) in order to communicate professionally with Hospital Clinicians. Conduct executive level presentations on clinical concepts, current ICU products, and future product pipeline.

Know the strengths and weaknesses of competing products in the market and how to position ICU Medical's offerings against them clinically. Be the clinical expert / consultative problem solver at the field level for clinical and supply chain contacts.

Maintain a high level of technical and commercial competence on relevant products, technologies, and services. Quickly demonstrate expertise and establish credibility with clinical and executive decision makers

Know the assigned territory and customer base, contracts, pumps, solutions, distribution models, etc.

Be able to conduct product trials and implementation of all ICU products

Know your market and the clinicians in the market through local AVA, INS, APIC, and ONS chapters

Develop strategic customer relationships throughout the hospital to drive the purchase of ICU's infusion devices

Communicate with managers and align sales efforts with Company and regional targets

Develop and maintain a high level of customer satisfaction

Negotiate contracts with hospital supply chain and administrative organizations

Understand market dynamics and healthcare trends

Work on special projects as they arise

Work occasionally during weekends/nights, when necessary
Knowledge, Skills & Qualifications
Self-motivated, energetic, professional, and able to perform job duties with minimal supervision

Excellent verbal and written communication skills, and strong presentation skills

Ability to break down complex concepts and communicate them simply and effectively

Strong organizational skills and ability to multitask

Computer literate and proficient in Excel, Word, and Outlook

Strong critical thinking, analytical, and problem solving skills

A strong desire to see others around you succeed as well as drive toward individual achievement
Education and Experience
Bachelor's degree from an accredited college or university required, preferably in nursing, business, or technology

MBA or MHA a plus

Minimum 5 years of medical sales experience, selling capital equipment, medical devices, or software in a hospital environment.

Proven track record of making quota/growth in territory, development of existing customer relationships with Supply Chain. A proven track record of achieving and exceeding sales targets and a desire to grow new business

Experience working in a team environment
Minimum Qualifications
Must be at least 18 years of age

Must pass pre-employment drug screen and background check
Travel Requirements
Typically requires travel up to 50% of the time

As part of the scope of employment, the employee must hold a valid driver's license as well as comply and meet the requirements set forth in the Authorized Driver Policy to drive on behalf of the company.
We are an Equal Employment Opportunity Employer, Female/Minority/Veterans/Disabled/Sexual Orientation/Gender Identity.
Title: Device Sales Specialist - wPA/OH
Location: Missouri
Requisition ID: 19300539