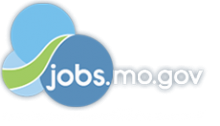 Job Information
Samsung Electronics America

N1 - Project Manager

in

Missouri
Position Summary
For decades, Samsung has been leading the charge on innovation. We see beauty in achieving excellence and our passion for change fuels our discoveries, inventions, and breakthrough technology. We believe that technology can, and should, make the world a better place, so we create new possibilities for people everywhere, push the limits of what's possible, and constantly innovate.
At Samsung Electronics America, we take pride in the creativity and diversity of our talented people – they are at the forefront of everything we do. Their skillset and mindset drive our continued success. Only the resilient and resourceful thrive in the daily dose of unexpected at Samsung. We unapologetically push to achieve unforeseen potential in everything we do, both within the workplace and at home. We fearlessly face challenges head-on, conquer the unconquerable, and are comfortable living in the uncomfortable zone. Together we make the impossible possible. Because at Samsung, we Own the Unknown.
Are you ready to #OwnTheUnknown? Join us.
If you have ambitions to be a part of a Best in Class organization, Samsung's Wireless Networks team is the place to be! The role of the Wireless Networks Team is to support our carrier customers with innovative technology and market-leading products and solutions in areas like 5G.
The Project Manager is responsible for partnering with engineers and field employees tasked with the deployment and implementation of Samsung Network technology in collaboration with major national wireless carriers. This person will also create and continue relationships with SEA engineering groups, sales, and field testing personnel in order to drive product development and adhere to the launch schedule.
Role and Responsibilities
Essential Skills, Duties and Responsibilities:
Manage, administer and organize wireless network projects in cooperation with and under the direction of Management or a Program Manager

Plan, budget, oversee, schedule, track, and document all aspects of assigned project(s)

Establish project scope and customize project plans

Coordinate project schedules across cross-functional teams to support installation and integration objectives

Work closely with upper management to ensure the scope of each project is on schedule

Monitor project progress, identify issues in advance, and initiate appropriate escalations

Identify and determine scope of work related to 3rd party needs

Interact and communicate with all stakeholders from different lanes of business

Perform updates with executive leadership and escalate any issues that will impact cost, schedule or budget

Development of the project teams to implement projects for internal and external customers of the Networks Group

Develop and manage customer requirements for individual projects

Developing strategic working relationships and coordinating with internal groups (HQ, Systems, RF, Core, RAN, Testing, Training, Documentation, Sales & Marketing, Deployment, etc.) on critical tasks and activities to meet and/or exceed customer expectations

Customer (both internal and external) communications and development

Management of deployment, implementation and testing of Samsung 4G/5G Infrastructure Equipment and new products in labs and at customer specified locations

Management of documentation and training activities for external customers
Background / Experience Desired:
Bachelor's degree or Master's degree or equivalent work experience (PMP certification desired)

6+ years of previous Project Management or Coordinator experience

1+ years of industry experience

Strong scheduling and analysis skills

Good analytical skills to compile information into useful reports and presentations

This position requires excellent oral and written communication skills

Must proficient in the areas of Microsoft Standard Office Suite (Excel Expertise)
Skills and Qualifications
Necessary Skills and attributes:
Positive attitude and persistence are key to success in this role

Ability to manage and bring together a team from multiple groups to achieve goals and meet/exceed customer expectations

Capability to work with minimum supervision required - highly motivated and self-driven

Plan, organize, and prioritize multiple assignments to meet tight schedule - very detailed, goal driven, and achievement oriented

Ability to work with and manage expectations from external and internal customers

Comfortable with making quick/key decisions and then taking responsibility to push them forward

Ability to clearly communicate status and critical issues in a short and concise format

Excellent skills in Microsoft and other Project Management Tools

Excellent skills in oral and written communications

Able to critically evaluate and question data

Ability to think and move quickly with limited information

Bi-monthly domestic travel and annual international travel

Comfortable with a highly dynamic and changing work environment

Competitive, strong desire to "win"
Physical/Mental Demands:
Work is generally performed in an office environment. Operate a computer keyboard and view a video display terminal between more than 50% of work time, including prolonged periods of time. Requires considerable work utilizing high visual acuity / detail, numeric / character distinction and moderate hand / finger dexterity. The movement and transportation of equipment, most of the time is under 25 pounds. Performs work under time schedules and stress which are normally periodic or cyclical, including time sensitive deadlines, intellectual challenges and project management deadlines. Machines, tools, equipment, and work aids include PC's, printers, copiers, faxes and other equipment commonly associated with an office work area. May require working additional hours beyond normal schedule. Travel varies depending on position. Consistently demonstrates a commitment to policies and procedures, including but not limited to, attendance, confidentiality, conflict of interest and ethical responsibilities.
Please visit Samsung membership at https://account.samsung.com/membership/pp to see Privacy Policy, which defaults according to your location. You can change Country/Language at the bottom of the page. If you are European Economic Resident, please click here at http://careers.eu.samsung.com/PrivacyNoticeforEU.html .

Samsung Electronics America, Inc. and its subsidiaries are committed to employing a diverse workforce, and provide Equal Employment Opportunity for all individuals regardless of race, color, religion, gender, age, national origin, marital status, sexual orientation, gender identity, status as a protected veteran, genetic information, status as a qualified individual with a disability, or any other characteristic protected by law.
Job Alerts : If you would like to be notified of new opportunities when they are posted, please click here at https://sec.wd3.myworkdayjobs.com/Samsung_Careers/jobAlerts . You will be asked to create an account first if you do not already have one.
Samsung Electronics is a global leader in technology, opening new possibilities for people everywhere. Through relentless innovation and discovery, we are transforming the worlds of TVs, smartphones, wearable devices, tablets, digital appliances, and network systems, and the entire semiconductor industry with our memory, system LSI, foundry, and LED solutions. Samsung is also leading in the development of the Internet of Things through, among others, our Smart Home and Digital Health initiatives.
Since being established in 1969 , Samsung Electronics has grown into one of the world's leading technology companies, and become recognized as one of the top global brands. Our network now extends across the world, and Samsung takes great pride in the creativity and diversity of its talented people, who drive our growth. To discover more, please visit our official newsroom at ( https://news.samsung.com/global/ ).