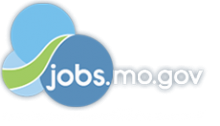 Job Information
3M

Multi-Skilled Maintenance Technician

in

Nevada

,

Missouri
Job Description:
Multi-Skilled Maintenance Technician
Collaborate with Innovative 3Mers Around the World
Choosing where to start and grow your career has a major impact on your professional and personal life, so it's equally important you know that the company that you choose to work at, and its leaders, will support and guide you. With a diversity of people, global locations, technologies and products, 3M is a place where you can collaborate with 93,000 other curious, creative 3Mers.
"One of the best parts of my job is feeling the impact of 93,000 3Mers collaborating around the world and seeing the difference they're able to make in people's lives." – Julie Bushman, executive vice president of International Operations at 3M
The Impact You'll Make in this Role
As a Multi-Skilled Maintenance Technician, you will have the opportunity to tap into your curiosity and collaborate with some of the most innovative and diverse people around the world. Here, you will make an impact by:
• Diagnosing, testing, repairing and making adjustments to AC and DC motors and drive systems that range in size from fractional horsepower to hundreds of horsepower, pneumatic, electrical and electronic systems, control loops and P.I.D. loops (4-20 milliamps), industrial controllers, including analog and digital programmable controllers (PLCs)
• Performing minor installation and modification of control and power wiring, up to and including 480 volts A.C., within N.E.C. and OSHA standards, assure compliance with proper procedures on work involving Intrinsically Safe and explosion proof wiring, both in hands-on practices and in changing or modifying of DC elementary drawings
• Reading, understanding, and appropriately changing AC and DC elementary drawings and wiring diagrams in accordance with established 3M practices
• Performing preventive maintenance tasks, including lubrication of equipment and machinery, following standard procedures as indicated on P.M. route sheets or in equipment manuals
• Using proper metal joining techniques such as arc and acetylene welding, brazing and soldering, as required for installation and repair of equipment, light metal fabrication, wood construction, painting, and other miscellaneous or general maintenance work as may be required, set up and operate shop equipment such as hand tools, electric and air-powered portable tools, carpentry tools and machine tools including, but not limited to, lathes, milling machines, grinders, drill presses and saws
Your Skills and Expertise
To set you up for success in this role from day one, 3M is looking for candidates who must have the following qualifications:
• Possess a High School Diploma/GED or higher (completed and verified prior to start) from an accredited institution.
• Minimum three (3) years of industrial manufacturing technician experience in a private, public, government or military environment, in leu of experience, a technical degree in an engineering related field (Mechatronics, Industrial Electronics, Robotics & Automation, etc)
Additional qualifications that could help you succeed even further in this role include:
• Industrial manufacturing technician experience with Associates Degree in Industrial Maintenance and Automation
• Demonstrated ability to work on a fast-paced, deadline driven team, ability to work in a safe manner and follow safety protocols including, but not limited to, Lock Out/Tag Out programs, NFPA 70E Arc-Flash Safety, etc.
• PLC and automated manufacturing equipment knowledge a plus, basic Microsoft Office knowledge is preferred, Good organizational and work planning skills, Strong communication and intrapersonal skills
• Ability to use common, electrical and tolerance measuring devices and equipment, read and follow mechanical drawings and technical manuals
• Disciplined, problem-solver, logical thinking, troubleshooting team player with a strong work ethic
Travel: May include up to [5%0%][domestic/international]
Relocation Assistance: Not authorized
Must be legally authorized to work in country of employment without sponsorship for employment visa status (e.g., H1B status).
Supporting Your Well-being
3M offers many programs to help you live your best life – both physically and financially. To ensure competitive pay and benefits, 3M regularly benchmarks with other companies that are comparable in size and scope.
Resources for You
For more details on what happens before, during and after the interview process, check out the Insights for Candidates page at 3M.com/careers.
This posting is for a Multi-Skilled Maintenance Technician position at 3M Nevada. 3M anticipates that multiple openings for this position will occur over time. Qualified applicants may be considered as Multi-Skilled Maintenance Technician openings occur at 3M Nevada, and 3M will accept applications for up to 6 months from the posting date of this requisition. Eligible applications will be kept open and active until October 1, 2020. After that, the posting will be taken down and applicants will need to apply/re-apply for available open postings at that time.
Learn more about 3M's creative solutions to the world's problems at www.3M.com or on Twitter @3M.
Responsibilities of this position include that corporate policies, procedures and security standards are complied with while performing assigned duties.
3M is an equal opportunity employer. 3M will not discriminate against any applicant for employment on the basis of race, color, religion, sex, sexual orientation, gender identity, national origin, age, disability, or veteran status.
Please note: your application may not be considered if you do not provide your education and work history, either by: 1) uploading a resume, or 2) entering the information into the application fields directly.
3M Global Terms of Use and Privacy Statement
Carefully read these Terms of Use before using this website. Your access to and use of this website and application for a job at 3M are conditioned on your acceptance and compliance with these terms.
Please access the linked document by clicking here, select the country where you are applying for employment, and review. Before submitting your application you will be asked to confirm your agreement with the terms.
At 3M, we apply science in collaborative ways to improve lives daily. With $32 billion in sales, our 96,000 employees connect with customers and other diverse 3Mers all around the world.