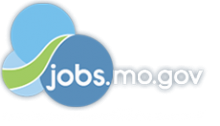 Job Information
3M

Multi-Skilled Maintenance Technician ∞

in

Nevada

,

Missouri
At 3M, we apply science in collaborative ways to improve lives. With $32 billion in sales, our 91,000 employees connect with customers all around the world.3M has a long-standing reputation as a company committed to innovation. We provide the freedom to explore and encourage curiosity and creativity. We gain new insight from diverse thinking, and take risks on new ideas.Here, you can apply your talent in bold ways that matter.
Job Description:
3M is seeking a Multi-Skilled Maintenance Technician for the Safety and Graphics Business Group located in Nevada, MO. At 3M, you can apply your talent in bold ways that matter. Here, you go.
Job Summary:
The person hired for the position of Multi-skilled Maintenance Technician will install, move, troubleshoot, repair, modify and make adjustments to mechanical/electrical equipment and devices used in production, laboratory, office, and utility areas.
This position provides an opportunity to transition from other private, public, government or military environments to a 3M career.
Primary Responsibilities include but are not limited to the following:
Diagnose, test, repair and make adjustments to AC and DC motors and drive systems that range in size from fractional horsepower to hundreds of horsepower

Diagnose, repair, calibrate, and make adjustments to pneumatic, electrical and electronic systems, control loops and P.I.D. loops (4-20 milliamps)

Diagnose, repair and make adjustments to industrial controllers, including analog and digital programmable controllers (PLCs)

Perform minor installation and modification of control and power wiring, up to and including 480 volts A.C., within N.E.C. and OSHA standards

Know and understand the dangers of improper installation or modification of hazardous locations and intrinsically safe circuits. Assure compliance with proper procedures on work involving Intrinsically Safe and explosion proof wiring, both in hands-on practices and in changing or modifying of DC elementary drawings

Read, understand, and appropriately change AC and DC elementary drawings and wiring diagrams in accordance with established 3M practices

Develop and maintain competence with computer keyboards, operating systems, and computer based diagnostic programs to monitor, diagnose, and evaluate problems with electrical/electronic manufacturing equipment and systems

Set up and safely operate testing and measuring instruments, such as chart recorders, meggers, ammeters, oscilloscopes, potentiometers, V.O.M., V.T.V.M., gauges and recorders to diagnose, evaluate, and troubleshoot electrical/electronic systems problems

Diagnose, repair and make adjustments to electrical systems used on mobile equipment such as fork trucks, tractors, trucks, and welders

Troubleshoot, repair and make standard adjustments to fixed and variable speed mechanical and hydraulic power transmission components, elements and systems

Troubleshoot, repair and make standard adjustments to reciprocating piston equipment such as air compressors and piston operated hydraulic pumps

Perform preventive maintenance tasks, including lubrication of equipment and machinery, following standard procedures as indicated on P.M. route sheets or in equipment manuals

Install equipment and machinery according to prints or drawings using standard methods of leveling, tramming and precision alignment of machine components such as shafts, bearings, gears, pulleys, rolls, and couplings

Troubleshoot, repair and make standard adjustments to mechanical, hydraulic and pneumatic equipment and machinery including fixed and variable speed power transmission systems

Install mechanical and electrical piping to plant or production equipment

Move material, equipment and machinery using standard methods of lifting, rigging, hoisting, blocking, skidding and rolling

Use proper metal joining techniques such as arc and acetylene welding, brazing and soldering, as required for installation and repair of equipment

Perform light metal fabrication, wood construction, painting, and other miscellaneous or general maintenance work as may be required

Set up and operate shop equipment such as hand tools, electric and air-powered portable tools, carpentry tools and machine tools including, but not limited to, lathes, milling machines, grinders, drill presses and saws
This position will require:
Weekend work

Working overtime

Working on holidays as needed

Short notice shift coverage

Specific hours/shifts (potentially be assigned to rotating 7am-7pm, 7pm-7am shift)

Frequent physical demands, including:

lifting up to 50 lbs.

frequent climbing, squatting, etc.,
Basic Qualifications:
Possess a High School Diploma/GED or higher

Possess, or in the last six (6) months of pursuing a two (2) year technical degree
Preferred Qualifications:
Possess or in the last six (6) months of pursuing a two (2) year technical degree in an electrical, electro-mechanical or mechatronics field

Previous multi-skilled experience in the basic trades (electrical/mechanical)

Previous PLC programming experience or training
Location: Nevada, MO
Relocation: Is not authorized
Qualified applicants will be required to take and pass 3M employment testing as a part of the selection process.
Must be legally authorized to work in country of employment without sponsorship for employment visa status (e.g., H1B status)
Learn more about 3M's creative solutions to the world's problems at www.3M.com or on Twitter @3M.
3M is an equal opportunity employer. 3M will not discriminate against any applicant for employment on the basis of race, color, religion, sex, sexual orientation, gender identity, national origin, age, disability, or veteran status.
Please note: your application may not be considered if you do not provide your education and work history, either by: 1) uploading a resume, or 2) entering the information into the application fields directly.
3M Global Terms of Use and Privacy Statement
Carefully read these Terms of Use before using this website. Your access to and use of this website and application for a job at 3M are conditioned on your acceptance and compliance with these terms.
Please access the linked document by clicking here, select the country where you are applying for employment, and review. Before submitting your application you will be asked to confirm your agreement with the terms.
3M is science applied to life.
At 3M, we are in your cell phone. We are in your car. We are at your doctor's office. You are never more than 10 feet from a 3M product.
3M helps make it possible for many other companies to do what they do.
At 3M, we produce a mind-bending 55,000 products. Our technology expertise started over 100 years ago with ceramics, turning minerals into sandpaper. This expertise has grown to span 46 technology platforms, with thousands of products and applications.
Our scientists are experts at combining our core technologies to invent a surprising range of products. Our people and our products reshape the way we live our lives every day.
From celebrating new ideas to uncovering fresh uses for tried and true products, 3M solves problems for people, for communities and customers around the world.