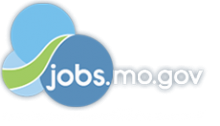 Job Information
HydroGeoLogic, Inc

Environmental Field Technician 3

in

Newton County

,

Missouri
Description/Job Summary
HGL (HydroGeologic, Inc.), is a full-service environmental science, engineering, and construction firm with over 30 years of experience providing environmental restoration solutions to federal, state, local, and private sector clients. HGL is one of the few companies that remain committed to research and development, offering a dynamic work environment for creative, energetic professionals. Currently, HGL has a position open for an Environmental Field Technician at the Newton County Mine Waste Remediation and Tri-State Mining District projects in and around Newton and Jasper Counties, Missouri and Cherokee County, Kansas.
Responsibilities/Duties
The successful candidate will be responsible for working with project manager, HGL on-site team, safety specialists, and other technical staff to support sample collection, data management, and environmental remediation activities on a Federal remediation project.
Functions in support of the Site Superintendent achieving project objectives. The successful applicant must have construction experience working around heavy equipment and be able to ensure work is performed in accordance with the contract documents and standards of quality. Must be able to communicate effectively with subcontractors. Participate in internal/external project/progress status meetings when needed.
Responsibilities include obtaining field samples for characterization and confirmation samples, maintain sample archives, assisting the HGL Site Superintendent in projecting future sampling and analysis efforts; preparing chain of custodies and collecting associated environmental samples including retrieving environmental data utilizing an X-ray fluorescence machine and soil samples for later XRF analysis; preserving and packaging samples for shipment; coordinating with field personnel to ensure sampling needs are met; performing soil sampling duties and inspecting work sites as needed and performing other duties as needed. Must be able to execute multiple sites and tasks concurrently. Local travel in the Baxter Springs/Joplin/Newton County area and vicinity will be required.
Position will require local Newton, Jasper, Lawrence and Cherokee Counties travel.
Required Skills
Required skills include: Proficiency in MS Office Suite, excellent communication and organization; working with and maintaining confidential information; strong communication skills with subcontractors, managing work under USACE H&S requirements; and strong technical writing and documentation is preferred. Applicant must possess a valid driver's license, be physically capable of collecting environmental samples, and able to lift/carry up to 30 pounds of equipment on terrain that is typical of the Newton County and the Tri-State Mining District area.
Preferred Skills
Preferred skills include demonstrated proficiency managing and retrieving environmental data utilizing an XRF.
Ability to work with site staff and testing crews, maintain reports and logs, support the preparation of daily reports and document activities.
Required Experience
Experience in performing these duties at a large construction or remediation site is required. Experience working with contaminated soil is a plus.
Preferred Experience
Previous experience conducting environmental sampling functions at a USACE or other Federal government remediation or construction site is preferred. Experience working at a large soil excavation site is preferred. Experience working at a HAZWOPER site is a plus.
Required Education
This position requires a High School Diploma plus a minimum of 2 years of additional training or education in the area of specialization.
Preferred Education
2 or 4 year undergraduate degree in Engineering, Science, or related field.
Ability to work in a group setting with corporate, project, and technical management staff. Ability to work in a fast-paced environment and manage multiple priorities with attention to detail. Ability to prepare, maintain, and manage detailed site documentation and records. Ability to coordinate site activities with technical, health & safety, and project personnel.
Preferred Qualifications
Experience at a federal government remediation or construction site working in close proximity to heavy equipment and excavations.
Details
A pre-hire drug test is required, and some positions may require a fit for duty baseline physical. Most positions require U.S. citizenship.