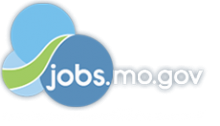 Job Information
Rose International INC

Devops Engineer

in

O Fallon

,

Missouri
Client Position Title: Devops Engineer
Position Number: 321801
Location: O Fallon, MO
Desired Skill Set:
Python, PowerShell, DevOps, AWS
Position Description:
Title: DevOps Engineer
Location: O'Fallon, MO
Duration: 12 months
Job Description Summary
The Digital Automation BizOps team is looking for a Site Reliability Engineer who can help us solve problems, build our CI/CD pipeline and lead Client in DevOps automation and best practices.
Required Skills
· Orchestration Open Source DevOps Tools: XebiaLabs (XLR) or equivalent tool(UrbanCode, Plutora, AWS CodePipeline and Spinnaker).
· Python
· Shell and Powershell scripting
Are you a born problem solver who loves to figure out how something works?

Are you a CI/CD geek who loves all things automation?

Do you have a low tolerance for manual work and look to automate everything you can?
Business Operations is leading the DevOps transformation at Client through our tooling and by being an advocate for change & standards throughout the development, quality, release, and product organizations. We need team members with an appetite for change and pushing the boundaries of what can be done with automation. Experience in working across development, operations, and product teams to prioritize needs and to build relationships is a must.
Send me a reminder to complete this application
Rose International is an Equal Opportunity Employer. All qualified applicants will receive consideration for employment without regard to race, color, religion, age, sex, sexual orientation, gender (expression or identity), national origin, arrest and conviction records, disability, veteran status or any other characteristic protected by law. Positions located in San Francisco and Los Angeles, California will be administered in accordance with their respective Fair Chance Ordinances.
Rose International has an official agreement (ID #132522), effective June 30, 2008, with the U.S. Department of Homeland Security, U.S. Citizenship and Immigration Services, Employment Verification Program (E-Verify).
(Posting required by OCGA 13/10-91.)