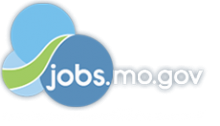 Job Information
MasterCard

Manager, Network Engineering

in

O'Fallon

,

Missouri
Who is Mastercard?
We are the global technology company behind the world's fastest payments processing network. We are a vehicle for commerce, a connection to financial systems for the previously excluded, a technology innovation lab, and the home of Priceless at https://www.priceless.com/ ®. We ensure every employee has the opportunity to be a part of something bigger and to change lives. We believe as our company grows, so should you. We believe in connecting everyone to endless, priceless possibilities.
Job Title
Manager, Network Engineering
Overview
• Are you experienced in managing both local and regional datacenters?
• Have you developed and driven datacenter roadmaps to deliver resilient, scalable and efficient services?
• Do you enjoy collaborating with global teams to drive standardization, cost efficiency and impeccable service delivery processes?
Role
• Manages and maintains Mastercard's network datacenters including owned and leased facilities, to insure all infrastructure is in place to meet the demand for services
• Develop and drive datacenter roadmaps and the associated financial planning to deliver resilient, scalable and efficient datacenter services
• Partner with Finance team to develop accurate financial forecasts
• Lead and manage a team of datacenter engineers and applicable vendors to perform all necessary adds/moves/changes in the datacenter space, while focusing on quality, security and efficiency
• Monitors overall performance to identify areas of concern and implements strategies to improve processes and create efficiencies to reduce time to market, increase stability and customer satisfaction
• Serves as a point of escalation, resolving problems of varying complexity, where analysis of the situation requires in-depth evaluation and judgement
• Develop vendor comparisons and cost studies to support the planning of large scale system projects with a focus on reducing the overall total cost of ownership
• Manages a team, conducts objective setting and performance appraisal processes, mentors and coaches new technical talent within the organization
• Perform data center hardware and connectivity inspections and manage audits of various types for Winghaven (O'Fallon) and Kansas City (and other Mastercard data center sites as designated)
All About You
• Experience leading and managing multiple, large datacenter footprints
• Experience with DCIM tools for tracking, management and reporting
• Thorough understanding of key datacenter infrastructure including cabling, power, cooling and the effective use of space
• Understanding and exposure to hybrid and public cloud offerings as it pertains to datacenters
• Experience setting priorities, objectives, and driving deliverables
• Experience partnering with global peers to derive new solutions and drive quality and consistency globally within global datacenter program
• Customer and Quality focused measured by developing and implementing the appropriate metrics track process
Mastercard is an inclusive Equal Employment Opportunity employer that considers applicants without regard to gender, gender identity, sexual orientation, race, ethnicity, disabled or veteran status, or any other characteristic protected by law.​
If you require accommodations or assistance to complete the online application process, please contact reasonable.accommodation@mastercard.com and identify the type of accommodation or assistance you are requesting. Do not include any medical or health information in this email. The Reasonable Accommodations team will respond to your email promptly.
Everyone wants easier ways to pay;
we invent them.
Checkout lines are slow;
we speed them along.
Merchants want more sales;
we give them data and insights.
People need financial access;
we connect them.
Corporate purchasing is complicated;
we make it simple.
Commuters are busy;
we speed them on their way.
Governments need greater efficiencies;
we help create them.
Small businesses are virtual;
we give them access to a world of buyers.
Retailers want to fight fraud;
we provide the tools.
Requisition ID: R-82824