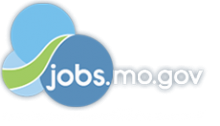 Job Information
Bausch Health

Quality Systems Engineer III

in

O'Fallon

,

Missouri
Career Opportunities: Quality Systems Engineer III (2703)
Requisition ID 2703 - Posted 11/20/2020 - US - O'Fallon - Quality - US - O'Fallon, MO
Bausch Health Companies Inc. (NYSE/TSX: BHC) is a global company that develops, manufactures and markets a range of pharmaceutical, medical device and over-the-counter products, primarily in the therapeutic areas of eye health, gastroenterology and dermatology. We are delivering on our commitments as we build an innovative company dedicated to advancing global health. Each day, Bausch Health products are used by over 150 million people around the world.
Our approximately 21,000 employees are united around our mission of improving people's lives with our health care products, and we manufacture and market health care products directly or indirectly in approximately 100 countries.
OBJECTIVES/
PURPOSE OF JOB
Ensures Quality System is effective, adequate, suitable, and compliant with appropriate global regulatory requirements.
KEY ACTIVITIES/
RESPONSIBILITIES
Partner with Operations leadership (Quality, Engineering, Manufacturing, etc.) to ensure compliance to Synergetics Quality Systems, ISO, and regulatory requirements

Responsible for maintaining a compliant and effective Quality Management System:FDA 21CFR Part 820- Medical Device Quality System Regulation, ISO 13485, EU MDR, and other regulatory standards as appropriate.

Act as Alternate Management Representative.

Manage corporate quality system

Work with management to understand the compliance risks to the business and potential mitigations to those risks

Coordinate, lead, and/or participate in, and/or support FDA, governmental, notified body, regulatory, OEM customer, internal, and supplier audits. Develop appropriate reporting/response as needed.

Manage internal audit program

Ensure proper execution and record retention of quality system documentation and support compliance to quality system requirements

Review and approve quality system documentation as necessary

Track audit nonconformances and drive nonconformances to closure in a timely manner

Manage (directly or indirectly) document control, training, and microbiology functions within Quality Systems group

Participate in CAPA process

Interact routinely with Product Management, Engineering, Production, and Suppliers to proactively improve quality of products

Provide quality and reliability analyses, metrics, and trend reports to Operations and RA/QA management

Generate and approve test protocols, monitor/perform testing, and issue/approve qualification test reports

Participate in design reviews, new product validations, FMEAs and other risk assessment tools as Quality Representative

Provide QS/compliance training to all levels of the organization

Using project management tools and methodologies, lead, facilitate, andcoordinate cross functional teams and projects that assure compliance, and improvement of process, products, customer satisfaction and quality throughout the organization

Ensure utilization of appropriate statistical techniques

Responsible for preparing and hosting Management Reviews

Perform special projects as required by business needs

Must use a collaborative leadership style to successfully achieve objectives

Encourage data driven business decisions by planning and capturing appropriate data and using methodologies for problem solving and analysis

Potentially manage QS responsibilities at multiple facilities

Make presentations on the status of project initiatives to all levels of the organization

Manage and influence those that do not have a direct reporting relationship in order to successfully complete projects and initiatives

Adhere to and ensure the compliance of Synergetics Code of Ethics, all company policies, rules, procedures and housekeeping standards.

Develop and implement trend analysis across all device platforms.

Ensure the promotion and awareness of regulatory and customer requirements throughout the organization

Other duties as assigned.
SUPERVISE DIRECT REPORTS
(yes or no)
Yes
SCOPE OF POSITION
Must be team oriented and self-directed

Requires minimum 2 years of experience, preparing and making presentations and managing extensive projects

Must provide attention to detail

Must be flexible to adapt to change in schedule, conditions and working hours

Must have basic knowledge of Microsoft Office, Microsoft Access, and Microsoft Windows

Knowledge and understanding of the US Quality System Regulation (21 CFR Part 820) and the ISO quality management system requirements

Extensive knowledge and understanding of US and international medical device regulations, standards and guidance documents

Excellent oral and written communication skills and people skills

Requires knowledge of problem solving tools to address product and process issues (i.e., DMAIC, Kaizen events, 5 Whys, fishbone diagram, Cause and Effect)

Ability to solve practical problems and deal with a variety of known and unknown variables in situations where only limited standardization exists. Ability to interpret a variety of instructions furnished in written,

Considerable responsibility with regard to general assignments, method, manner, and/or sequence of performance of own work.oral, or diagram formats.

Ability to effectively communicate information and respond to questions in person, small group situations and via written format with customers, clients, general public and other employees of the organization.
KEY RELATIONSHIPS
Contact with other departments with individuals consulting on problems which necessitate judgment and tact in presentation to obtain cooperation or approval of action to be taken.
QUALIFICATIONS/
TRAINING
Required Education:
B.S. in Engineering or field of science, or equivalent experience
Preferred Education:
Required Skills/Qualifications:
ASQ CQA, ASQ CBA, ISO Lead Auditor certification, or prior audit experience required
Preferred Skills/Qualifications:
Required Experience:
3-5 years in quality or engineering role
Preferred Experience:
This position may be available in the following location(s): US - O'Fallon, MO
All qualified applicants will receive consideration for employment without regard to race, color, religion, sex, sexual orientation, gender identity, national origin, disability, or veteran status.
Job Applicants should be aware of job offer scams perpetrated through the use of the Internet and social media platforms.
.
Bausch Health is an EEO/AA employer M/F/D/V.