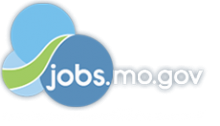 Job Information
Manac Trailers USA Inc

Assembler - Day and Night Shift

in

Oran

,

Missouri
Assembler Duties and Responsibilities
Assembles prefabricated parts to build metal and wood truck trailers, following blueprints, performing any combination of following tasks: Lays out, fits, drills, screws, bolts, and rivets together metal sheeting, upright frames, bottom and top bars, and angle clips, using pneumatic and hydraulic hand tools and machines, and templates.

Assembles and bolts undercarriage in position and mounts tires on wheels.

Drill, tap, ream, countersink and spot-face bolt holes in parts, using drill presses and portable power drills

Operate overhead cranes to transport or position large parts

Removes small quantities of metal with hand files and scrapers to produce close fit between parts

Operates drill presses, punch presses, or riveting machines to assist in assembly operation

Assembles power brake boosters, air-brake compressors, and valves for salvage of parts

Involves climbing, bending, & stooping to assemble large flatbed trailers.

Requirements
Assembler Qualifications:
Safety Conscious

Familiar with Hand Tools (drills, air impact, wrenches, etc)

Problem Solver

Self-Motivated

Good Attendance Record

Proficient with tape measure

Able to Lift up to 50lb

Good with teamwork & communication
1yr production experience and/or 1yr construction and/or 1yr assembly experience preferred.
Benefits
Join the Manac Team https://youtu.be/qt5JnSZA3hI
Manac provides competitive wages, room for advancement, affordable insurance including medical, dental, and vision, and a 401k plan which the company contributes to after a year of investment. We have been awarded the Tractor Trailer Manufacturing Association (TTMA) safety award for the 3rd time in the USA. We are seeking applicants with great work ethic, positive outlook, team oriented, and who will take pride in their work with attention to detail and quality as well as productivity. We also have a heavy focus on training and offer paid holidays, paid time off, and potential for profit sharing after probationary period is completed.
Job is Full Time
We are an equal opportunity employer.