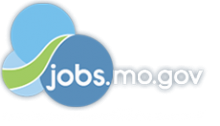 Job Information
DuPont

Laboratory Research Scientist / Engineer (Technology Group)

in

Overland

,

Missouri
Laboratory Research Scientist / Engineer (Technology Group) (Job Number: 204936W-01)
Description
The Laboratory Researcher will be responsible for setup, operation, and data analysis of a variety of lab-scale test units. The researcher will develop, maintain, and operate analytical instruments and methods associated with these test units. The researcher will be responsible for documenting results and making recommendations based upon data generated in the laboratory and maintaining detailed lab notebooks for later use in patent application and defense. The information obtained from testing will be used to develop and verify new technologies and to support the patent application process for new products and technologies.
Field work will consist of traveling to client sites to conduct testing of sulfuric acid production processes. The results of this testing and recommendations on ways to optimize process performance will be summarized in reports to clients. Some international travel may be required.
Nutrition & Biosciences is a market-leading global business serving customers across the food & beverage, health & bioscience and pharma markets with innovative, healthy and sustainable solutions, spanning a broader portfolio than any of its peers.
THEROLE & RESPONSIBILITIES
Typical Laboratory Duties and Responsibilities Include :
Maintain analytical instruments andperform analyses, such as GC, LC, and wet chemistry methods

Build and operate glass and metallaboratory systems

Prepare process solutions and catalysts

Collect kinetic, transport, andthermodynamic data on catalytic and solvent systems

Measure corrosion rates

Keep detailed laboratory records

Develop and write safety andoperating procedures

Ensure continued laboratorycompliance with MECS quality and safety policies
Typical Field Duties and Responsibilities Include:
Upto 20% travel

Field sampling work at customersites using gas chromatographic equipment

Analysis of test results andwriting of detailed, timely reports

Interact directly with clients concerningtest data and implications for client consideration

Assist with new process start-upsand commissioning at client facilities

Analysis of performance datalooking for trends and making comparisons of current to historical data

Work with IT personnel to maintainthe historical sample database

Maintain operation of theanalytical equipment and preparedness of said equipment for continual use.
Qualifications
Afour-year BS in Chemistry or Chemical Engineering is required and 2 to 5 yearsof related experience is preferred. MSdegree is a plus. Mechanical skills to build and maintain laboratory equipment(glass and metal)

Workingknowledge of Excel, Power Point, Word, process control software such asLabview, and analytical equipment software

Experiencedeveloping methods and operating equipment such as gas, liquid, and ionchromatography, inductively coupled plasma spectroscopy, x-ray diffraction,microscopy, and wet chemistry are required.

Mustbe able to lift 50 lbs. Ability to climb ladders in a plant environmentcarrying 15 lbs of equipment while wearing proper personal protective equipmentis required.

Mustbe a US citizen.
At DuPont, we have an unbridled commitment to deliver essential innovations that enrich people's lives, enable sustainable development and foster human potential for generations to come. Innovations are continually developed from highly engineered products and naturally sourced ingredients to shape industries and everyday life. From smarter homes to more efficient cars, from better ways of digitally connecting to new tools that enable active and healthy lifestyles…in all these areas and many more, we're working with customers to transform their ideas into real world answers that help humanity thrive.
Coupled with core values and excellent compensation & benefits… Together, we're turning possibilities into real world answers that help humanity prosper!
Come realize how you can make an impact, actlike an owner and partner with customers in our journey.
Primary Location: NA-United States-Missouri-Overland
Organization: Nutrition & Biosciences
Schedule: Full-time
Education Level: Bachelor's Degree (±16 years)
Employee Status: Regular
Job Type: Entry Level
DuPont is an equal opportunity employer. Qualified applicants will be considered without regard to race, color, religion, creed, sex, sexual orientation, gender identity, marital status, national origin, age, veteran status, disability or any other protected class. If you need a reasonable accommodation to search or apply for a position, please visit our Accessibility Page for Contact Information. For US Applicants: See the "Equal Employment Opportunity is the Law" poster.