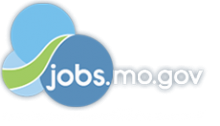 Job Information
BASF

Asset Engineer - Palmyra, MO

in

Palmyra

,

Missouri
We are an equal opportunity employer and all qualified applicants will receive consideration for employment without regard to race, age, citizenship, color, religion, sex, marital status, national origin, disability status, gender identity or expression, protected veteran status, or any other characteristic protected by law.
At BASF, we create chemistry through the power of connected minds. By balancing economic success with environmental protection and social responsibility, we are building a more sustainable future through chemistry. As the world's leading chemical company, we help our customers in nearly every industry meet the current and future needs of society through science and innovation. We achieve this through our commitment to continuous improvement and operational excellence, which gives us the opportunity to set and deliver on ambitious, long-term goals.
We provide a challenging and rewarding work environment with a strong emphasis on process safety, as well as the safety of our employees and the communities we operate in and are always working to form the best team—especially from within, through an emphasis on lifelong learning and development. This allows for our employees to innovate and generate new ideas, put them into action, and gain insights from them to further advance our collective expertise.
And we are constantly striving to become an even better place to work. BASF has been recognized by Forbes Magazine as one of America's Best Employers in 2019. We strongly support the spirit of collaboration through effectively involving team members and colleagues from other relevant units when developing and executing strategies and projects. Come join us on our journey to create solutions for a sustainable future!
Asset Engineer (1901955) – Palmyra, MO
Where the Chemistry Happens
We are seeking a professional like you to serve as Asset Engineer at our Palmyra, MO site. In this role, you will demonstrate your high-level awareness of equipment performance within production, maintenance and engineering teams. You will also ensure asset effectiveness at target levels, improvement plans are in place for all asset deficiencies, and increased predictive maintenance practices are being utilized.
To learn more about the Agricultural Products Division, click: https://www.youtube.com/watch?v=BNOSoxx2r8c&feature=youtube
Formula for Success
Your unwavering commitment to safety and compliance will be evident as you ensure that all asset-related activities are compliant with the company Responsible Care Management System and all statutory regulations, and that relevant asset management systems, procedures, and standards are followed to maintain compliance at all times.

Working to ensure production targets are met (EHS, conformance to plan, quality, cost, etc.), you will develop, maintain, and communicate Asset Effectiveness KPI's, ensuring awareness and availability of accurate real-time performance data to support site decision making and continuous improvement efforts.

Leveraging your Bachelor's Degree or higher in Engineering or a related discipline and your experience within an industrial or engineering role, you will implement the Site Asset Management strategy to ensure that operational assets achieve target levels of availability and performance through effective use of Asset Management tools such as maintenance strategies, performance monitoring, bad actor management, and critical equipment analysis while maintaining technical maintenance costs within target levels.

Demonstrating your strong troubleshooting and diagnosis capability within operations and maintenance teams, you will ensure the effective implementation of the change management process for all unit assets, including the initiation of plant modifications and capital projects, and represent operational interests through implementation when required.

Your strong interpersonal skills will serve you well as you cultivate communication between all site resources and teams (including Operations, Engineering, and Maintenance) with regard to the status, operation, maintenance and improvement of the unit's assets.

Aiming to increase transparency and visibility of plant issues and solutions, you will support the operations and service teams with technical resources, asset documentation, maintenance requirements, diagnosis, autonomous maintenance practices, organization and improvement implementations.
Create Your Own Chemistry: What We Offer You
Adding value to our customers begins with adding value to you. You@BASF is the suite of benefits, perks, programs and unique opportunities we offer to support you—the whole you—in all stages of your life and career. With you@BASF, you create your own chemistry.
The total rewards that you receive as a BASF employee go way beyond a paycheck. From competitive health and insurance plans, to robust retirement benefits that include company-matching contributions, to making sure you never stop learning, we believe investing in you is investing in our success. Working for a large, global organization, you'll have a chance to grow professionally and personally, expand your network and build a rewarding and dynamic career.
BASF provides interesting and challenging learning and development opportunities to help you make the most of your talents and your job.
Job: ENGI - Engineering & Technical Service
Organization: APT/AH-HAN Site Management-63023209
Title: Asset Engineer - Palmyra, MO
Location: MO-Palmyra
Requisition ID: 1901955