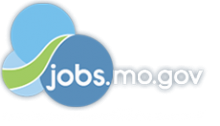 Job Information
BASF

Production Manager - Palmyra, MO

in

Palmyra

,

Missouri
We are an equal opportunity employer and all qualified applicants will receive consideration for employment without regard to race, age, citizenship, color, religion, sex, marital status, national origin, disability status, gender identity or expression, protected veteran status, or any other characteristic protected by law.
At BASF, we create chemistry through the power of connected minds. By balancing economic success with environmental protection and social responsibility, we are building a more sustainable future through chemistry. As the world's leading chemical company, we help our customers in nearly every industry meet the current and future needs of society through science and innovation.
We provide a challenging and rewarding work environment with a strong emphasis on process safety, as well as the safety of our employees and the communities we operate in and are always working to form the best team—especially from within, through an emphasis on lifelong learning and development.
And we are constantly striving to become an even better place to work. BASF has been recognized by Forbes Magazine as one of America's Best Employers in 2019. Come join us on our journey to create solutions for a sustainable future!
Production Manager (1902015) – Palmyra, MO
Where the Chemistry Happens
We are seeking a professional like you to ensure production operations are effective, efficient, and compliant with the RCMS and all relevant regulations.
Formula for Success
Your unwavering commitment to compliance with site, company, state, and federal policies and regulations will be evident as you ensure that all activities within your area of responsibility are carried out in compliance with BASF Regulations, the site Responsible Care Management System, and all relevant State and Federal regulations.

Leveraging your Bachelor's Degree or higher in Chemistry or Engineering and your experience in a technical or operations role, you will lead and manage production operations in order to meet agreed supply plans in terms of time, cost, and quality, and develop and implement corrective actions to avoid shortfalls and off-spec product.

Your consistent and standardized approach with other production areas on-site will aid you in ensuring full compliance with maintenance plans to deliver required asset effectiveness.

Relying on your solid business acumen, you will manage production operations costs – fixed, variable, and raw material – within target levels, and develop and implement cost efficiency improvement plans.

Utilizing your organizational and planning skills, you will ensure that prioritized and active continuous improvement plans are in place, aimed at delivering target levels (or better) for process performance, asset effectiveness, product quality, and EHS performance (RCMS compliance, accidents, PSI, AFPD, ERP, action item closure, improvement plans).

Your robust problem-solving ability and commitment to follow through will be essential as you investigate incidents and performance issues and develop and implement corrective and preventive actions to ensure targeted improvement.

As a strong role model, you will lead, manage, and develop the operations team to improve performance and motivation.

Successfully engaging inside the organization, you will ensure open and constructive communications with Supply Chain.
Leadership Expectations : As a leader at BASF, you will play a key role in creating value for the company through people. Our top candidate will be expected to enable greater personal success among our employees through quality people development, coaching, and performance management. Leaders at BASF are role models to help employees develop the competencies needed to implement BASF's strategy. Our expectation is that leaders will coach and develop team members to reach their full potential, and support relevant development assignments, opportunities and moves while motivating and challenging employees to drive high performance. Our leaders must be committed to "hiring the best" internally and externally at the same time they are creating an inclusive environment which embraces and derives value from diversity. Finally, a leader at BASF must establish and support our safety culture in which all accidents are preventable.
Create Your Own Chemistry: What We Offer You
Adding value to our customers begins with adding value to you. You@BASF is the suite of benefits, perks, programs and unique opportunities we offer to support you—the whole you—in all stages of your life and career. With you@BASF, you create your own chemistry.
The total rewards that you receive as a BASF employee go way beyond a paycheck. From competitive health and insurance plans, to robust retirement benefits that include company-matching contributions, to making sure you never stop learning, we believe investing in you is investing in our success. Working for a large, global organization, you'll have a chance to grow professionally and personally, expand your network and build a rewarding and dynamic career.
BASF provides interesting and challenging learning and development opportunities to help you make the most of your talents and your job.
For further information on Agricultural Products with BASF, please select:
BASF: Create Chemistry with the Agricultural Products Division
Job: PROD - Production, Maintenance & Technicians
Organization: APT/AHP-Operations Prowl & Utilities-63010225
Title: Production Manager - Palmyra, MO
Location: MO-Palmyra
Requisition ID: 1902015