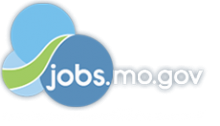 Job Information
Barts Electric

Low Voltage Project Manager/Foreman

in

Pleasant Valley

,

Missouri
Low Voltage Project Manager/Foreman
Department:Operations/Project Management
Location:Pleasant Valley, MO
START YOUR APPLICATION
Experience in Low Voltage structured cabling installation & management. Able to run multiple projects simultaneously. BICSI certified is a plus. Competitive salary plus bonus opportunity.
Responsible for designing and overseeing installation of low voltage systems (e.g. structured cabling, fire alarm/mass notification, access control, intrusion alarm, CCTV, DAS, paging, specialized healthcare low voltage systems, specialized school communications systems, healthcare and audio visual systems).
-
POSITION RESPONSIBILITIES
-
Interface/coordinate with other project team members throughout the design process to ensure infrastructure is in place to support Low Voltage Systems.

Obtain and review other disciplines- documentation (e.g. door hardware schedules and specifications related to access control systems integration, validating IDF and MDF room sizes against program requirements) to coordinate/integrate low voltage systems.

Act as a technical resource for Operations team requests/efforts related to designing low voltage systems design, support infrastructure, installation, and testing/certification.

Assist in the development of low voltage design templates, standards, and guidelines to improve department accuracy and efficiency.

Create, review and evaluate product and shop drawings submittals during pre-construction for low voltage systems.

Review and assess product design, scope, customer requirements and performance standards.

Source bids and review initial pricing from third party suppliers, including subcontractors.

Interact with third party suppliers on product delivery and field deployment to ensure high quality installations.

Conduct site reviews as needed to verify that the quality of work provided by new subcontractors meets established standards.

Provide technical product expertise and support to staff and field technicians by phone or in person as needed.

Perform other related duties as required or assigned.

Self-directed and results-oriented, with excellent analytical, technical, project management, time management, organizational, interpersonal, strategic, communication and presentation skills with the ability to diagnose and resolve complex technical issues in a user-friendly, easy to understand manner.

Experience interfacing professionally with customers and suppliers via telephone and email.

Proven ability to work well in a small team entrepreneurial environment with all levels of management and staff.

Thrives in a fast-paced, dynamic environment.

Stays current with advances in security/access control system technologies.
-
POSITION REQUIREMENTS
1.Education / TechnicalIntrusion alarm, CCTV, DAS, paging, specialized healthcare low voltage systems, specialized school communications systems, healthcare and audio visual systems).
-
CONTACT RELATIONSHIPS
Reports to:Low Voltage Manager

Supervises:Potentially supervises/supports low voltage installers

Other Major Relationships:(Indicate the primary contacts outside the company and the reason for the contact.)
4.Internal Contacts:Project Managers and Assistants, Foremen & FOM's
External Contacts:Suppliers, designers, customers
-
Position Qualifications
Must have 3-5 years experience in project management in the commercial electrical construction field. Field experience is a plus.Must be a team player, strong work ethic, self motivated, assertive, strong communication, skills, leadership, problem solving skills, positive attitude, and computer skills. Must have a high school diploma or equivalent, age 18 or older, reliable transportation.
We offer competitive pay and a generous benefits package!
Equal Opportunity Employer disabled & vets
Please follow the online application process. We will contact those candidates we are interested in pursuing further as openings become available.
START YOUR APPLICATION