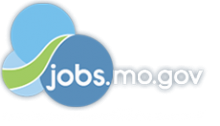 Job Information
Caterpillar, Inc.

Hose Fabricator - Supplemental (Various Shifts) West Plains, MO

in

Pomona

,

Missouri
Career Area:
Manufacturing & Supply Chain
Job Description:
HOSE FABRICATOR JOB SUMMARY :
Responsible for all machine operation in the shop area to achieve Safety, Quality, and Production goals.
Pay and Shift Pattern Details :
*Full-time position starting at $13.50/hour
*Primarily hiring for Off Shifts, however, there is a possibility for 1st shift
*Shift patterns are as follows:
4 day work week with 10 hour shifts
1st - 7 AM - 5:30 PM (Mon-Thurs)
3rd – 8:30 PM - 7:00 AM (Mon-Thurs)
5 day work week with 8 hour shifts
1st - 7 AM- 3:30 PM (Mon-Fri)
2nd - 3 PM - 11:30 PM (Mon-Fri)
3rd - 11 PM- 7:30 AM (Sun-Thurs)
Essential Functions and Responsibilities - Duties include but are not limited to the following :
*Work Safely by following HPH Safe Job Procedures and adhering to guidelines
*Meet Quality targets Meet Productivity targets
*Interface with computer to input Quality and Production data and log Maintenance tickets
*Cross train in multiple areas of the shop (Liner Extrude/Fabric Wrap, Mandrel Return, Spiral Wind, Cover Extrude/Shrink Tape Wrap, Extract/Unwrap, Autoclave, Bobbin Wind/ Deck Strip, Bobbin Repair, Coiling/Reeling, Shipping, Slitter, Forklift, L6, L7)
*Trained in Forklift and Crane operation
*Adjust and maintain machine settings to achieve Quality and Production needs
*Submit Continuous Improvement Ideas
*Perform daily 6-S task
*Sign up for posted overtime
*Perform LOTO procedures and Co-operative maintenance
*Account for all tools and equipment at the start and end of shift
*Actively participate and communicate in Performance Dialogs
Job Expectations:
*Safety Focus – Works safely and looks out for the safety of others
*Quality Focus – Attention to quality in their own and others work
*Production Focus – Productive and works efficiently, drives productivity with others
*Teamwork – Demonstrated ability to be a team player and to take initiative to develop a spirit of teamwork
*Knowledge of Work Areas – Knowledgeable of all equipment in team area and can trouble shoot problems
*Knowledge of Hose Manufacturing – Ability to understand the interrelationships of HPH processes. Possesses knowledge of various HPH manufacturing functions and the ability to locate and utilize the necessary information.
*Time Management – Makes effective use of time, budgets time to complete all assignments
*Competency – Ability to handle assignments and overcome problems, can be trusted to do the job right
*Communication – Must be able to effectively communicate to all levels of HPH employees. Communications must be clear, concise, and non-threatening. Must be able to listen effectively.
Basic Qualifications :
*Basic skills/knowledge using a computer (intermediate skill set level - capable of functioning independently)
Top candidates will also have :
Previous experience in manufacturing

Hose fabrication experience

Basic skills/knowledge following written work instructions such as standard operating procedures or standard work documents (capable of functioning independently)
Physical Requirements :
Constant walking/standing on concrete floor up to 12 hours
Frequent lifting of 25-30 lbs
Frequent pushing/pulling
Frequent bending/twisting
Additional Job Information :
*This position is a full time Caterpillar job intended to help supplement the Caterpillar workforce. Positions start at $13.50 per hour with a health insurance option. Opportunity may lead to positions with a full time Caterpillar benefit package.
*Work Location: West Plains, MO
Please ensure you frequently check the e-mail account you provided on your application, including the junk/spam folder, as this is the primary correspondence method in our recruiting process. If you wish to know the status of your application - please review your job submissions on our career website as it will reflect any updates to your status.
This employer is not currently hiring foreign national applicants that require or will require sponsorship tied to a specific employer, such as H, L, TN, F, J, E, O. As a global company, Caterpillar offers many job opportunities outside of the U.S. which can be found through our employment website at www.Caterpillar.com/Careers.
Relocation assistance is not available for this position.
Caterpillar is an Equal Opportunity Employer (EEO).
EEO/AA Employer. All qualified individuals - Including minorities, females, veterans and individuals with disabilities - are encouraged to apply.
There's more to work at Caterpillar than just the work itself. We hire smart, friendly people and it shows in our culture. We hold ourselves to high standards and make sure our values of integrity, excellence, teamwork, commitment and sustainability come to life in the way we work. We make sure our employees feel continuously challenged while also supported. We provide professional growth opportunities, including leadership programs. We celebrate the diversity of our team, while also working together as one Caterpillar.
Our culture, like everything at our company, is made possible by each employee's contribution. Person by person, we create the environment we work in, and we are proud of the Caterpillar we've built.