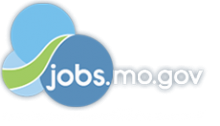 Job Information
Martin Marietta

Master Mechanic

in

Randolph

,

Missouri
Recently ranked at #72 on Fortune magazine's list of the 100 Fastest-Growing Companies in the world, Martin Marietta, a member of the S&P 500 Index, employs more than 8,500 employees at operations spanning 27 states, Canada and the Bahamas. A leading supplier of aggregates and heavy building materials, dedicated teams at Martin Marietta supply the resources for the roads, sidewalks and foundations on which we live.
At Martin Marietta, we are always looking for the best and the brightest, for people who have the potential to be the Company's future leaders. We are building on our foundation of success by selecting the finest people and helping them realize their potential. When you decide to build your career at Martin Marietta, you'll know what it's like to be respected, challenged and rewarded.
Position Summary:
This position involves repairing and maintaining stationary machinery and mechanical equipment such as conveyor systems, shakers, pumps, gearboxes, etc. May also be asked to operate mobile equipment, fixed plant equipment, and other mobile equipment as necessary. This position will be working in an underground mine.
Requirements
Observes and listens to truck in operation to determine malfunctions

Reads manuals, uses hand tools, power tools and knowledge of electrical, power transmissions, brakes, drive-lines and other automotive systems to perform repair work

Replace rollers and other wear items as required

Perform welding, repair and fabrication

Performs data entry on all services performed

Operate mobile equipment as needed

Maintains parts inventory and orders supplies as needed

Demonstrate good knowledge of lock out/tag out procedure required during certain procedures

Assists in training of co-workers as needed

Performs general clean-up of work area

Required to follow all safety policies and procedures

Perform other duties as required

Must demonstrate exemplary skills in the field

Read, write and communicate in English

People leadership skills and ability to lead by example

Ability to teach

Ability to perform well in a TEAM environment

Self-motivator
Physical Requirements
Ability to climb stairs, climb ladders, reach, squat, tolerate prolonged standing/walking, balance, bend from trunk, operate mobile equipment, crawl, kneel, push and pull objects

Lift objects of various dimensions and weights

Ability to operate hand controls with both hands

Ability to operate foot pedals with both feet

Ability to perform sustained overhead reaching

Ability to use vibration tools

Ability to perform work while lying on back for prolonged periods of time

Ability to tolerate working outdoors in all environmental temperatures and weather

Ability to work in areas with the potential for high noise levels

Ability to work in cramped quarters

Ability to tolerate working at heights up to 100 feet

Medical

Prescription Drug

Dental

Vision

Health Care Reimbursement Account

Dependent Care Reimbursement Account

Wellness Programs

Employee Assistance Plan

Paid Holidays and Vacation

401(k) with Company matching

Pension

Sickness and Accident – Short-Term Disability

Optional Long-Term Disability

Employee Life Insurance

Spouse & Dependent Life Insurance

Business Travel Accident Insurance

Direct Deposit Payroll

Educational/Tuition Assistance Plan

College Scholarship Program – for dependent children

Matching Gift Program

New Auto Purchase Discount Plans
We are an equal opportunity employer.
Qualified minorities, women, veterans and individuals with disabilities are encouraged to apply.
Requisition ID: 2019-5369
Division: Midwest Division
External Company Name: Martin Marietta, Inc.
External Company URL: http://www.martinmarietta.com/
Street: 401 Randolph Rd