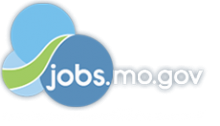 Job Information
HCA, Hospital Corporation of America

Medical Device Sales Support Estimator

in

Republic

,

Missouri
HealthTrust - Custom Pack Solutions (CPS)
Republic, Missouri
Schedule: Days, Mon - Fri
ROi, an affiliate of HealthTrust, is a leading integrated supply chain organization transforming healthcare. At ROi, you'll earn competitive rewards and benefits, and be presented with ample opportunities to learn, grow and innovate. If you have a passion for shaping how high-quality patient care is delivered in a cost effective manner, consider a career with us.
We are committed to providing our colleagues with the support they need. We offer an array of medical, dental, and vision packages as well as several add-on perks to make your benefits package truly customizable to you. Some of our unique benefits we offer include:
Student Loan Forgiveness

Tuition Reimbursement/Assistance Programs

Paid Personal Leave

401k (100% annual match – 3% to 9% of pay based on years of service)

Identity Theft Protection discounts

Auto, Home, and Life Insurance options

Adoption Assistance

Employee Stock Purchase Program (ESPP)
We value your contributions. Our employee recognition programs encourage our teams to raise the bar. Come be a part of the change!
The primary function of the Medical Device Sales Support Estimator is the accurate and timely completion of finished goods product quotations needed to secure new or modified surgical packs as requested by customers. Utilize existing product portfolio and database of projected costs to develop estimation production costs according to submitted specifications, considers all raw materials, labor, sterilization and transportation for estimations Systematic areas of use: Instacount, Tecsys, Lawson, Quoting Tool and other programs used in the processing of requests CPS Quotation Specialist researches new components that may be required utilizing industry knowledge to determine vendors, products, specifications, other information and/or pricing Works under direct supervision and follows instruction from directors, managers, supervisors, team leaders or others designated to assist leadership in assignments of work.
We encourage you to take the next step and apply with HCA today!
What you will do in this role:
• You will prepare product quotes utilizing customer specifications submitted by Pack Managers or customers.
• You will apply understanding of product knowledge to determine applicable item cross-referencing as needed.
• You will validate accuracy of pricing utilizing knowledge of raw materials, production and process costs and light research.
• You will performs routine industry and product research to ensure latest technologies, items and pricing are available for use.
• You will utilize data from product quotes to create reports to estimate projected costs and usage for raw materials, labor, overhead, sterilization, transportation and profit margin for selected business portfolio.
• You will communicate with Pack Managers and Directors to update status of RFP proposals and directives.
• Assist in prototype development of first product design for customer review.
What you should have for this role:
• High School diploma, some college preferred.
• Experience of three years of progressive inventory management, production planning and/or perioperative experience preferred.
What you should have for this role:
• High School diploma, some college preferred.
• Experience of three years of progressive inventory management, production planning, manufacturing experience and/or perioperative experience preferred.
• Microsoft Excel proficiency and analytical skills
You contribute to our success. Every role has an impact on our patients' lives and you have the opportunity to make a difference. We are looking for dedicated professionals like you to be a part of our team. Join us in our efforts to better our community! We want your knowledge and expertise!
If you are looking for an opportunity that provides satisfaction and personal growth, we encourage you to apply. We promptly review all applications. Qualified candidates will be contacted for interviews. Unlock the possibilities and apply today!
Job: *Admitting Registration Clerical & Scheduling
Title: Medical Device Sales Support Estimator
Location: Missouri-Republic-Custom Pack Solutions
Requisition ID: 27541-24470