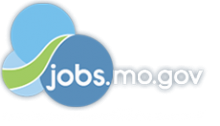 Job Information
NorthPoint

Data Science Manager

in

Riverside

,

Missouri
Data Science Manager
Riverside, MO

We're hiring!
Interested in working atNorthPoint? Interested in being aData Science Managerhere? We can't wait to talk to you!
Who We Are
NorthPoint is a place where we strive to inspire, share, commit and join together to achieve a common goal. Our core values set the foundation of our culture and guide us in every business decision. The health of our employees and candidates is our top priority, we will be conducting our hiring process virtually and conducting phone or video interviews throughout most of our hiring process. We will provide all candidates selected for interviews with the required meeting instructions.
"We truly believe, and I'm convinced, we have some pretty incredible assets. But those assets have all come from our people." - Nathaniel Hagedorn | CEO.
What You'll Get:
At NorthPoint Development, we ask a lot of our employees, which is why we give so much in return. In addition to your competitive salary, medical/dental/vision plan, and matching 401(k), we put employees first with the following perks:
Keep Money in Your Pocket:NorthPoint pays for 85% of the premiums for our medical, dental and vision plans. Not to mention up to a $2000 deposit in a Health Savings Account, annually.
Dress:Comfortable business casual with jeans everyday
Food:Catered lunches M-F
Stress Relief:FREE chair massages and Gym Reimbursement
What You'll Do
75% Daily Functions
Lead a small team of data scientists that execute on a wide range of data science problems in the real estate and logistics spaces

Be hands-on, spearheading complex projects or pitching in when the team is at capacity.

Partner with our project management team to build sustainable processes for managing long term research projects against urgent customer requests.

Proactively identify research and development opportunities that could improve our core businesses.
25% Other Tasks
Work with our Software Development team to turn proof of concept & ad hoc analysis into production self service research & visualization tools

Offer technical mentorship to existing team members, focusing on their long-term growth
Who You Are
Strong interpersonal communicator

Energetic, resourceful, and hands-on individual with a strong service orientation

Detail focused with great organizational skills

Able to approach problems both logically and creatively

Confident and knowledgeable when interacting with all team members & outside parties

Able to work collaboratively as a team and independently

A multi-tasker

Sensitive to confidential information and matters
What Experience/Skills You'll Need
3+ years of hands-on data science experience. Work in a real estate, geography centered or related field would be ideal.

Deep understanding of fundamental statistical & analytical principles. Millions of dollars move based on your team's analysis, so you should be able to know when to say "We don't know" and how to back up your other answers.

Enough & recent proficiency with Python, SQL/NoSQL databases & other data science tools. We have some limitations on tools we want to use, but in general you will be able to move the team to your tool choices.

Experience working with and mentoring others on some of our common problems:

Network Modeling (Here is where our customers are, where should we put the distribution center?)

Site Selection (Which market/city/parcel is the best place to put our next project?)

Labor/tax/incentive Analysis (After the building is built, is there enough people to work there?)

Novel problems requiring you to find, assess & analyze unfamiliar data

Being comfortable being hands-on for our most important analyses and presenting/defending them against internal and external stakeholders.
We are an equal opportunity employer. All qualified applicants will receive consideration for employment without regard to race, color, religion, sex, sexual orientation, gender identity, national origin, disability or veteran status.